G-Power BMW 760i Breaks Standards with 610HP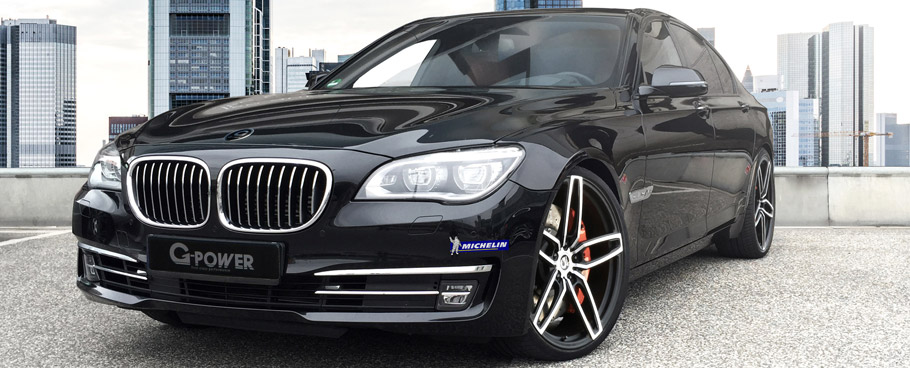 G-Power BMW 760i or in other words the next BMW featured on our site today. This time, knowing that G-Power is extremely capable in boosting performance, we will focus exactly on this. Or to say it like this, you will find out how the experts have managed to add 66 hp and 120 Nm to this 7-Series.
Precisely, the V12 bi-turbo engine in the current 760i F01 is capable of boasting 544 hp (400 kW) and 750 Nm (554 lb-ft) of torque. This is quite impressive, but when it comes to engine tuning, people always demand more.
G-Power is Not Satisfied with Stocks 544HP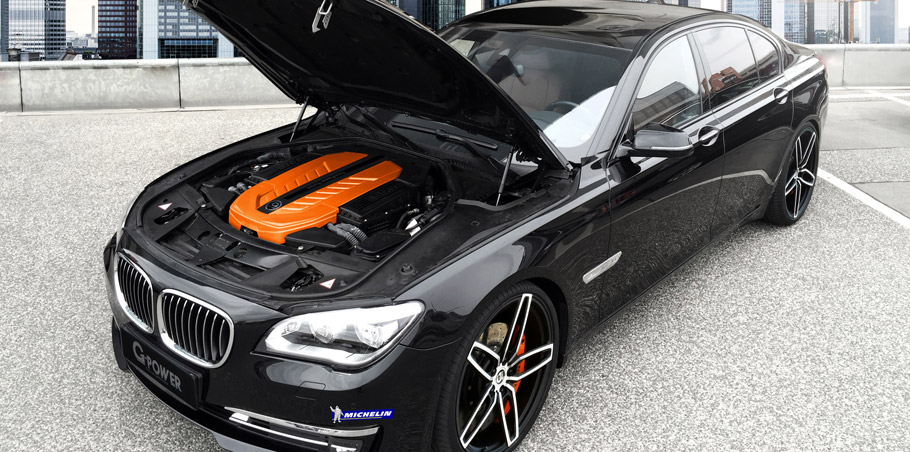 As a result, the great looking BMW 760i received a Bi-Tronik 5 V1 performance module from G-Power. It has been installed between the factory ECU and its data bus input. In addition, the module starts working only when the driver demands full throttle.
G-Power BMW 760i F01 adds 66HP.
SEE ALSO: G-POWER BMW M3 Comes with Tremendous Torque Results!
The result is stunning and it is 610 hp (513 kW) at 6,000rpm and 870 Nm (642 lb-ft) of maximum torque achieved at 2,600 rpm. If you wonder about the acceleration time, it is obvious that when you add more horsepower, you will also achieve much faster results. So, the 0-100 km/h sprint is now covered in just 4.3 seconds.
However, these extra 66 hp literally demand additional sporting dimensions. First, the reliability and longevity of the V12 engine is kept intact via the built-in protection system of the module. How does it work? It does not allow the extra power to be used until the prescribed engine coolant temperature has been reached.
More Power = Better Wheels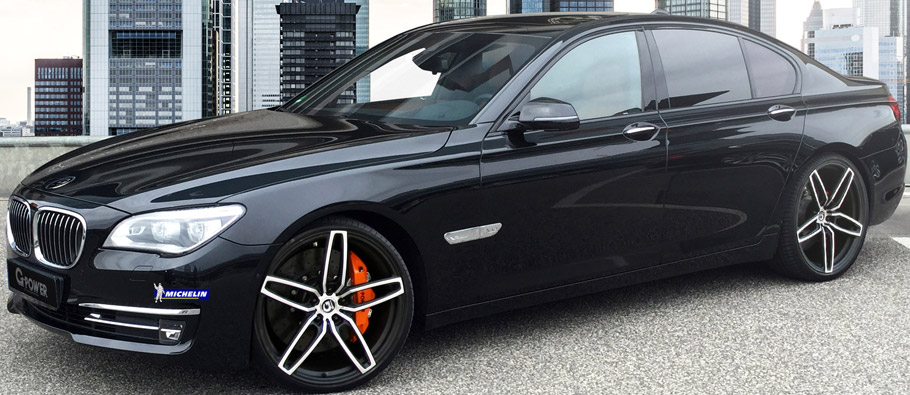 Next, to make it look even more monstrous and complement the additional output, the specialists at G-Power have also added 21-inch diameter HURRICANE RR forged alloys in Jet Black with a DIAMOND CUT finish. Then, they have fitted the new wheels with Michelin tires in the dimensions of 255/35ZR21 at the front and 295/30ZR21 at the rear.
Much better than the original ones, right? So what do you think of this BMW?
Source: G-Power