G-Power BMW G1 V8 Hurricane RS - 314 km/h [video]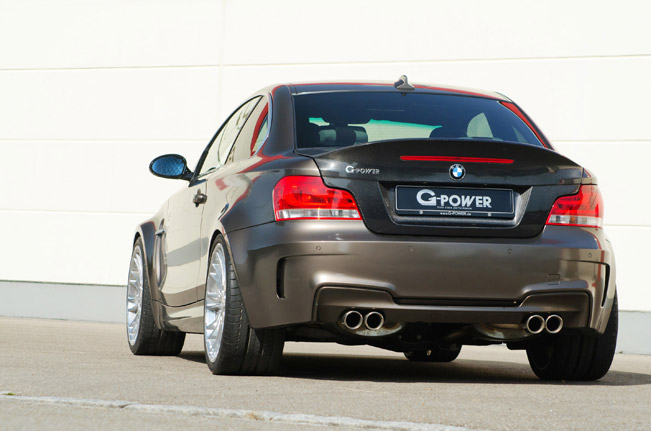 The mighty BMW 1-Series tuned from G-Power boasts 600HP and 580Nm of torque.
The power comes from a V8 4.0-liter supercharged engine. This is enough for reaching a top speed of over 330 km/h (205 mph) and staggering acceleration. 0-100 km/h in just 4.4 seconds. However, the test driver Christian Gebhardt from sportauto.de managed to it "just" 314 km/h (195 mph), because he drove a prototype with a top speed limiter in the ECU.
Besides the engine swap, the G1 V8 comes with a set of huge 20" alloy wheels, stainless sports exhaust system, a full coilover suspension and some weight reduction thanks to a carbon fiber hood and a trunk lid.
The car also has brutal carbon ceramic brakes in order to handle all that power coming from the engine.
Check out the full specs below.
G1 V8 HURRICANE RS
600 hp / 441 kW at 7.800 rpm (+ 240 hp / 176 kW)
580 Nm at 3.900 rpm (+ 80 Nm)
V-max: >330 km/h
0-100 km/h: 4,4s
0-200 km/h: 12,7s
G-POWER conversion to M3 V8 engine incl. stainless steel exhaust system
G-POWER conversion to DCT gear box
G-POWER M3 S65 supercharger system SK II
G-POWER 20'' SILVERSTONE DIAMOND wheel set
G-POWER bonnet and boot lid made from Carbon fibre
G-POWER coil-over suspension GM1-RS Clubsport
G-POWER Ceramic braking system
Source: G-Power