G-Power BMW M4 F83 Convertible is world's fastest cabriolet?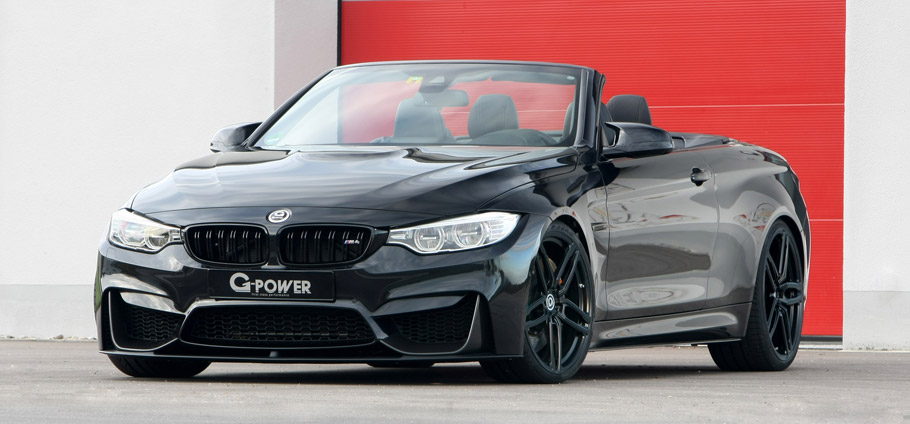 G-Power is back this month with the exclusive announcement that they have created the world's fastest BMW M4 convertible. And with its 600 hp this might be for real! Turning the M4 into a razor sharp weapon wasn't an easy task. Using just their Bi-Tronik 2 V1-ECU remap, the stock output of the M4's 3.0-litre turbocharged inline six-cylinder motor (431 hp and 550 Nm) was raised to the impressive 520 hp (382 kW) and 700 Nm (517 lb-ft) of torque.
In achieving the 600 hp goal, the tuning specialists have combined hardware and software upgrades. As a result, the 600 hp (441 kW) are available at 6,500 rpm and 740 Nm (546 lb-ft) of torque between 4,000 and 5,500 rpm.
SEE ALSO: G-Power BMW M6 F06 Does its Thing with Almost 1000 Nm [w/video]
What is more impressive is the acceleration time achieved after the modifications. The G-Power M4 Convertible now leaps off the line, hitting 100km/h in just 3.7 seconds! And due to the removal of the electronic Vmax limiter, it easily goes up to 320km/h.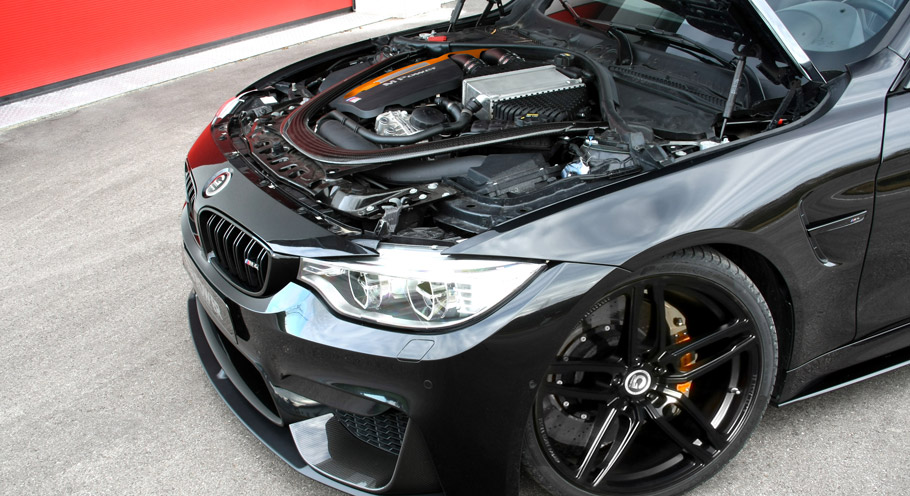 Who needs great soundtrack accompanying the uprated power? Everyone! That is why, the tuners added bespoke titanium ultra-lightweight exhaust system, which produces rousing ear candy from its four 90-millimeter carbon fibre tailpipes.
At last, for the perfect road manners, G-Power mounted their G4M RS fully adjustable coilover suspension, and a set of HURRICANE RR forged alloys coming in 21-inch size. They were fitted with 245/30R21 and 295/25R21 high performance tires, at the front and rear respectively.
Source: G-Power