G-Power and the Beautifully Uprated M4 F82 Bi-Tronik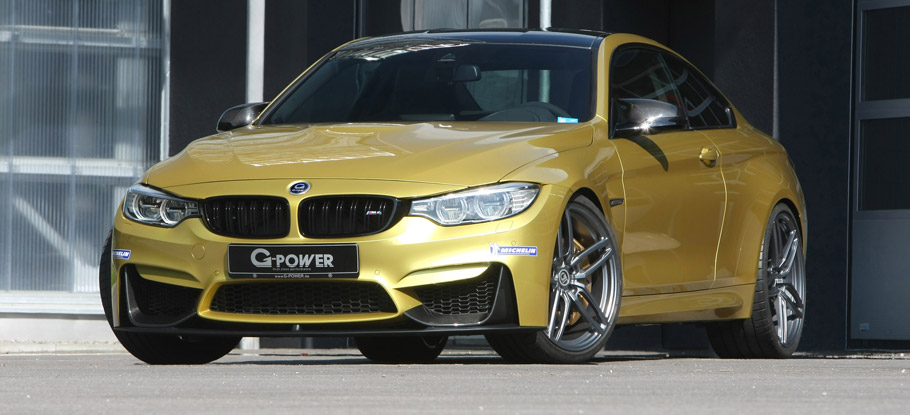 G-Power rises again with a special tuning for the M3 and M4. The car depicted here is the BMW M4 F82, which has received a very special optimization for its powerful engine. And instead of its standard 431 horsepower it now shows a lot more! The upgrade happened via an in-house developed Bi-Tronik 2 V2.
The result: an output of 560 hp (412 kW) and 720 Nm (531 lb-ft) of torque. This conversion catapults the Bavarian to 100km/h from a standing start in just 3.8 seconds. If the Vmax limitation is removed, then the top speed could be raised to a theoretical 330km/h. In reality, the car will achieve around 310km/h.
SEE ALSO: G-Power Releases M6 Convertible Producing 740 hp and 975 Nm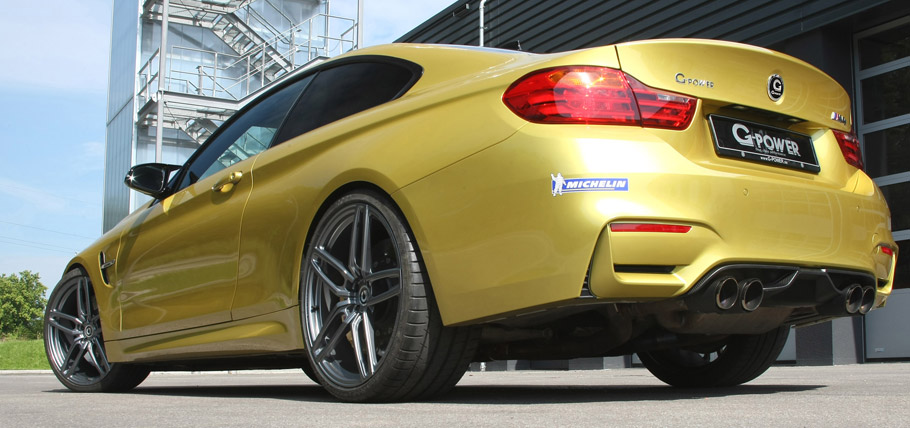 The dramatically enhanced performance was proved via test runs on the dyno and real world testing on the autobahns and country roads. What is more, complementary to the Bi-Tronik 2 V2 package, G-POWER installed downpipes which minimize the exhaust back pressure.
Furthermore, the car was also equipped with G-Power titanium exhaust system with four 90-millimeter tailpipes. They are optionally available in titanium or carbon finish, thus saving 7.1 kg.
At last, we should say about the addition of 21-inch HURRICANE RR forged alloy wheels, which were shod with 245/30ZR21 and 295/25ZR21 Michelin tires. Don't miss the thrilling video about the car and check out the gallery below.
Source: G-Power