Meet the 520 HP G-Power BMW M4!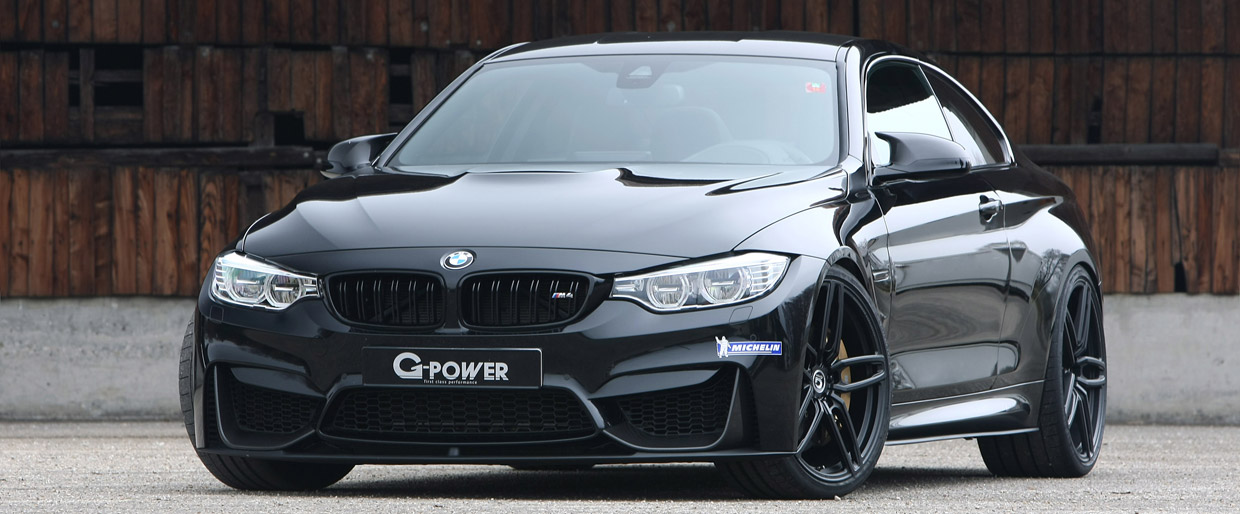 G-Power has released a tuning program for the sixth generation BMW M3 and M4 series. The car depicted on the images below is the M4 F82 and it is driven by the 3.0 litres six-cylinder engine, which includes a "default" Biturbo charge that has served as the perfect basis for an additional power increase. Due to an optimization of the motor electronics, engine's output has now grown to 520 hp (382 kW) at 5,500–7,300 Rpm. This is an increase of 89 hp (65 kW) in comparison to the production 431 hp (317 kW).
All of this was made possible due to the addition of the Bi-Tronik 5 V1 module to the original motor control unit. There is not only an increase of horses but also in Newton meters. They have grown from 550 Nm (406 lb-ft) to 700 Nm (517 lb-ft), thus giving the BMW noticeably powerful performance.
Due to this power therapy, the M4 reaches the 100 km/h in mere 3.9 seconds, while the 0-200 km/h acceleration sprint is covered in 11.8 seconds. The maximum speed was also raised and it now exceeds 325 km/h.
This added power needs more attention in terms of wheels. For this reason, the tuners at G-Power have decided to endow the vehicle with light-weight 20-inch Huricane RR forged wheel set made in-house. The wheels were then fitted with Michelin tyres in the size of 245/30ZR20 at the front and 285/25ZR20at the rear.
What has been left unmentioned is the new GM4-RS-threaded undercarriage. It optimizes the driving behavior because it is height- and pressure-adjustable.
Source: G-Power