Genesis reveals five killer celebrity vehicles: check 'em out!

Just for the 90th Academy Awards, Genesis will unveil five unique G90 Special Edition flagship sedans. The premiere will also continue with demonstrating them to the Oscars weekend audience. What has caught our attention is the reason that these vehicles are presented at such prestigious events. They are meant to be the transportation vehicle for award nominees and influencers. Neat!
And as expected, these machines deliver increased levels of luxury and refinement – just stick with us and you will find out why we love those. First, the exterior design is notable for the double-color scheme that is present with all five vehicles. And second, regardless of coloring, the body language is stylish, confident and refined. These really do look like premium machines.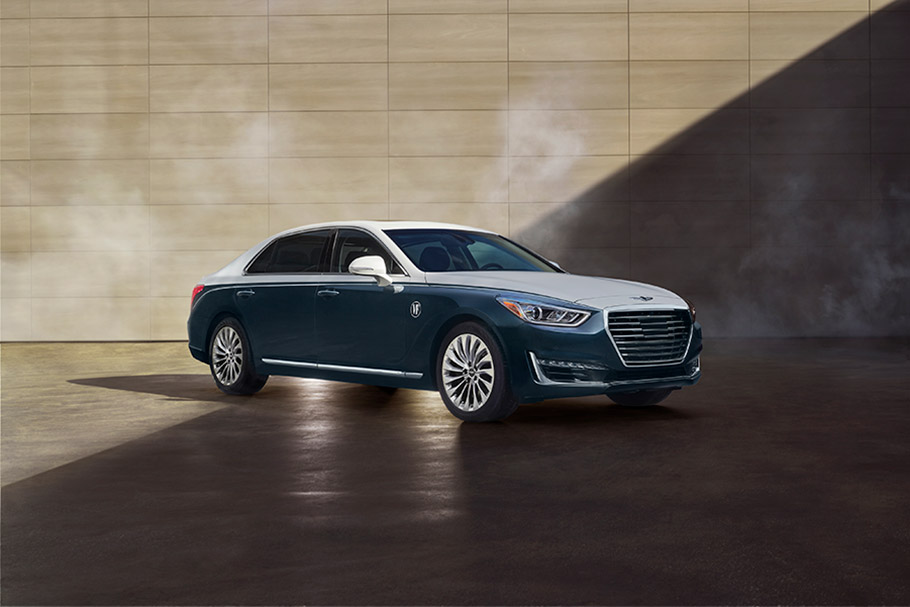 These five sedans bare unique names and represent different theme and concept. Let's review them in details, shall we?
The first one is named A Touch of Sensuality: it comes with warm light silver and matte cocoa brown and features Brown Nubuck leather and desert sand Nappa leather for the interior upholstery. Smooth and stylish, this is our favorite.
Stardust is the second premium G90 machine: it sparkles under lights with deep flakes and dark gray patterns. The interior continues this neat styling and offers Tuxedo-style black velvet lines.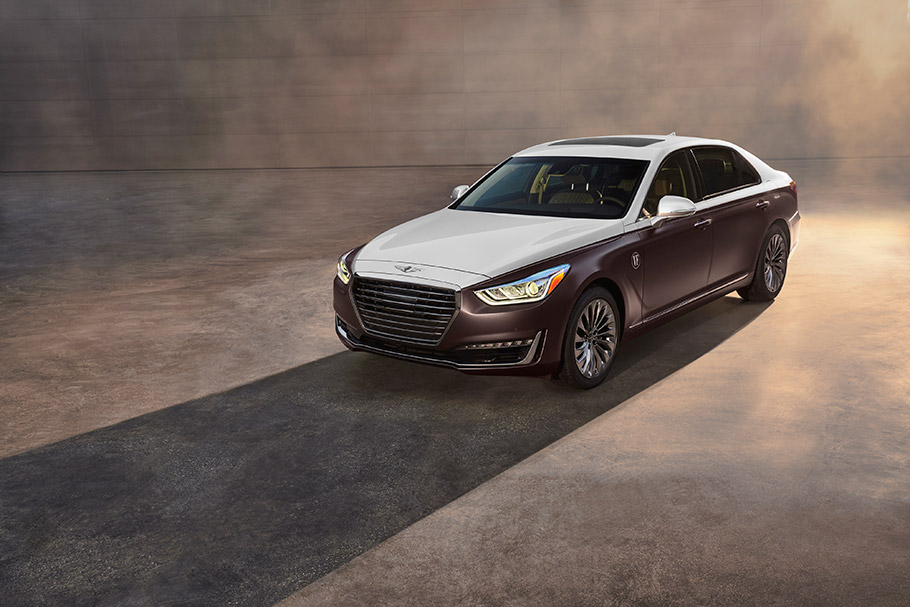 The third one is called Emerald Dream and features hunter green and dark brown exterior scheme and an interior, dominated by the green pattern and featuring geometric details.
SEE ALSO: ELEXTRA team reveals plans for delivering next-gen electric engines
The Ruler dominates with brick-red and gray finishes an Nubuck leather interior, mixed with free-flowing organic patterns as a compliment for designers' sketches.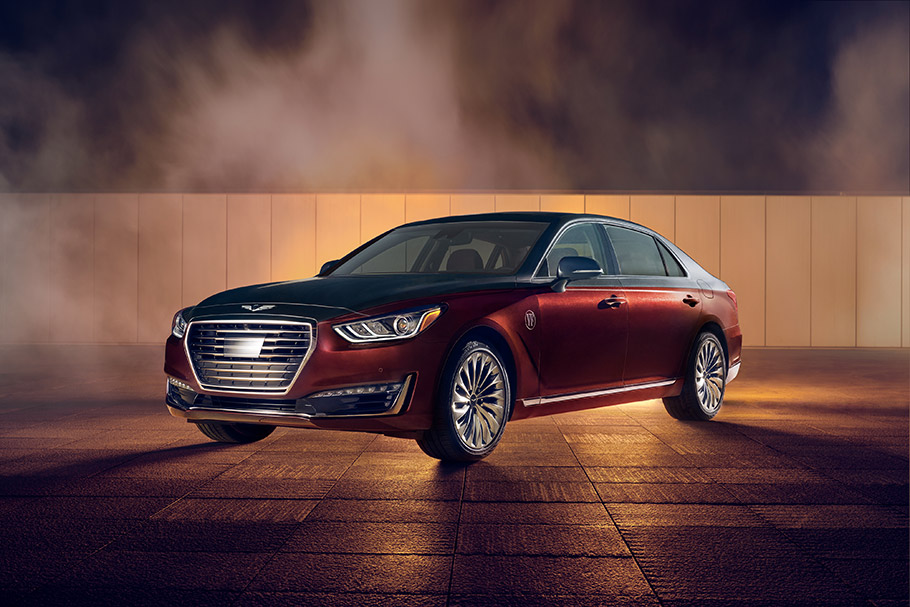 And last, but not least is the Refined Understatement: it features silver-dotted piping with black accents, mixed with black Nubuck and Nappa leathers. With its dark blue and matte white patterns this one looks as a modern classic.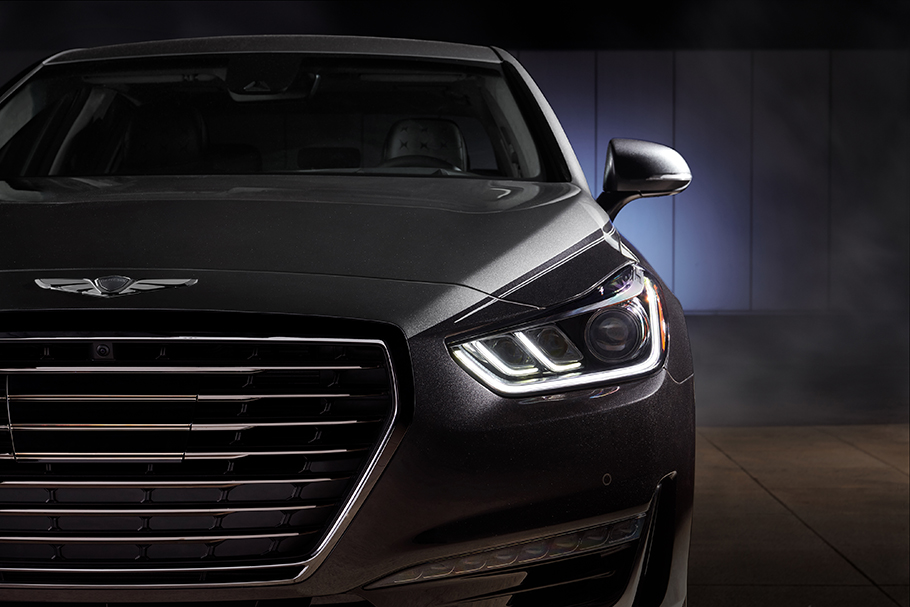 So, how do you like these machines? We do believe that they are the perfect vehicle for celebrities and influential people.
Source: Genesis