Hyundai Teases First Official Genesis Model Dubbed G90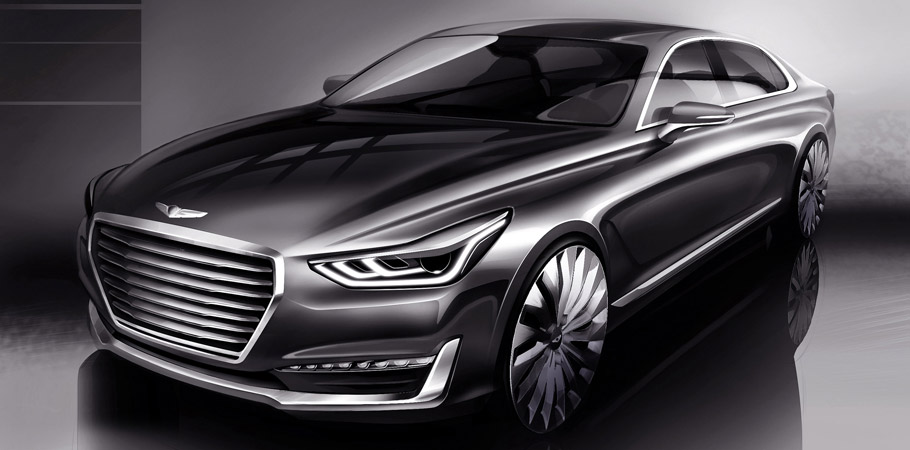 Hyundai Genesis G90 has been revealed with two exceptional sketches. Since the motor company has announced that is making the "Genesis" a separate brand (obviously following the example of Citroen and DS), we should expect to see many new vehicles to be born under the name Genesis. Well, the G90 is not only the first one after the official announcement, but it is also the range-topping and the most luxurious one.
By the way, we have seen this sedan under the name EQ900, but it was introduced only for Korean public. These teasers do not show anything less from what we have seen so far. Elegant design and the abundant technology equipment are all there.
SEE ALSO: Hyundai will Gear Further Models With V-6 Twin-Turbo Engines 
Dubbed as the 'newest large luxury sedan', G90 will undoubtedly deliver human-centered values that will satisfy even the capricious customers. In other words, the G90 is a blueprint for change and innovation, and this exactly is the philosophy of the new Genesis brand.
G90 is 'Human-Centered'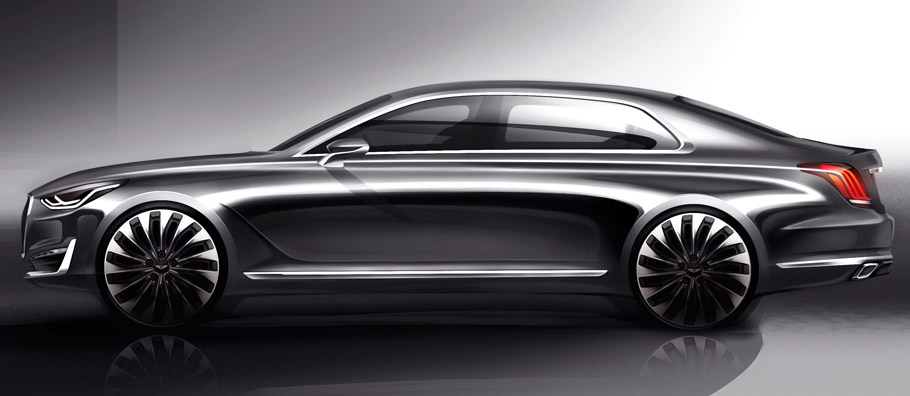 Human-centered technology combined with engaging driving dynamics, wide variety of the best safety features and technological innovations, set apart the vehicle from the crowd. 'Athletic Elegance', Genesis brand's hallmark design has been also applied and this is visible through car's significant proportions.
At the front we see the Genesis emblem, the huge radiator grille and the sophisticated headlamps. There is even a theme that flows along a body-length character line to the long and agile rear lamp cluster.
And if you like this car so much that you want to see more of it, then you should know that Hyundai Motor is going to launch six new Genesis models by 2020. The market release of the G90 is scheduled for next month in Korea.
Source: Hyundai