Lotus Elise Club Racer
Lotus has released new Elise Club Racer Edition. The sports car weighs just 876 kg (1 930 lb), which is 24 kg less than the regular car. The result is achieved thanks a lightweight battery and the removal of noise insulation material.
The performance is also improved by adding a new Sport setting for the DPM system (Dynamic Performance Management) that works with the new sport suspension and adjustable anti-roll bar.
Lotus Elise Club Racer Edition is powered by a 1.6-liter four cylinder VVT-I with 136 PS (100 kW). However, the standard Elise accelerate from 0 to 100 km/h in just 6.5 seconds and probably the Club Racer will be slightly faster.
The most staggering about the car is its fuel consumption - 5 liters per 100 km/h on the extra-urban cycle and emissions of just 149 g/km.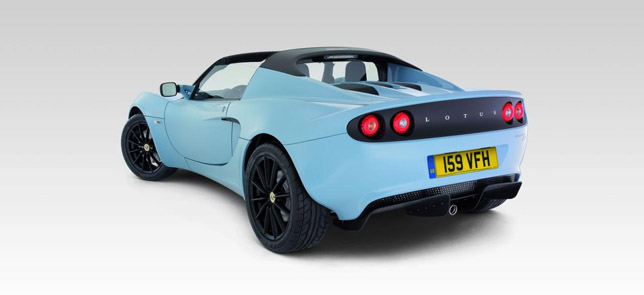 For that new sport suspension are Eibach springs and a set of Bilstein dampers. The Lotus Elise Club Racer will be available in a choice of six colors - Sky Blue, Saffron Yellow, Ardent Red, Aspen White, Matt Black and Carbon Gray.
Lotus Elise Club Racer is priced at €34 450.