Graffiti Skoda: Looks Worse Than a Picture Painted with Two Left Hands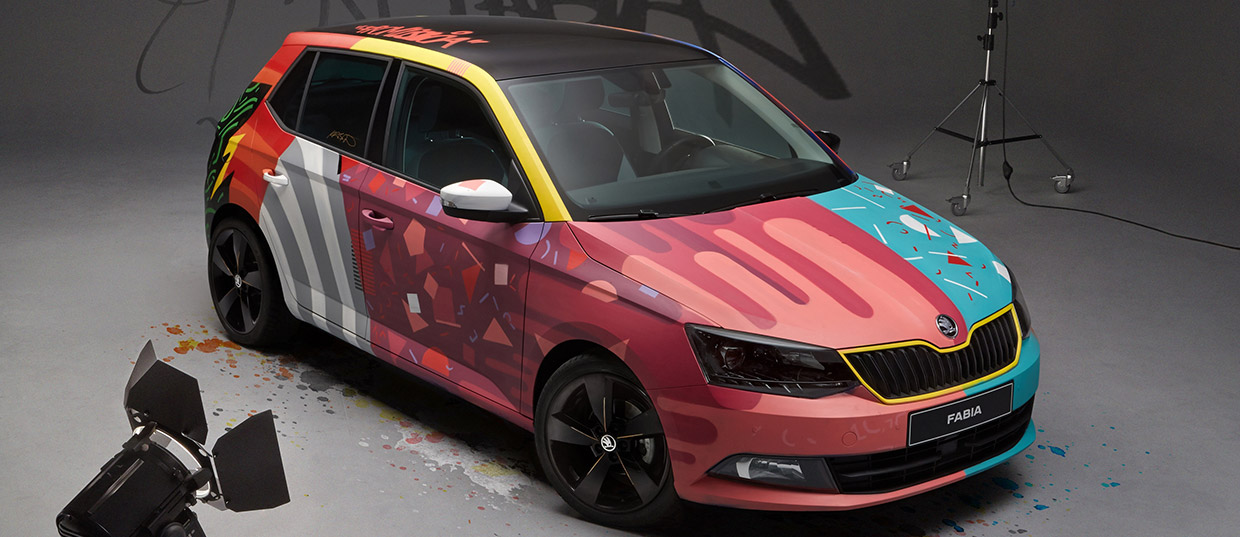 Arriving with a simple and plain design on the outside, the new Skoda Fabia gives a venue for different possible customizations, modifications and interpretations. But there are times of doing it right and times of doing it not-so-right. The Art Version of the Fabia is an example of how it should not be looking.
If the goal was delivering a form of… "Art" which is emotional, touching, effective and pleasing, weeeell, the car is going slightly pass that line. Maybe I know nothing about this expression of human creativity called graffiti. Or maybe, this expression of human creativity called graffiti knows nothing about cars and just does not fit in the automotive world. Apart when there is an already rotting rusty vehicle sent to its death in a scrapyard and in order to look less dreadful, there is a graffiti-made flower painted on what is left of the car.
It is true that the Skoda Fabia Street Art receives a sort of individuality. But I bet that no other car would like to be punished like this. A life in a junkyard would be a life in heaven compared to a life with such bodywork.
This Skoda, the creation of the hardest to comprehend fine art, was completed in several stages. Firstly, Armando Gomes, the artist, laid the groundwork by applying the lines and geometrical shapes to the body of the car. After that, the surfaces were sprayed in different colors.
The art project took place in Lisbon at the end of October as part of the new Skoda Fabia's international presentation to the press.
Source: Skoda