Hamann Fiat 500 With New Aerodynamics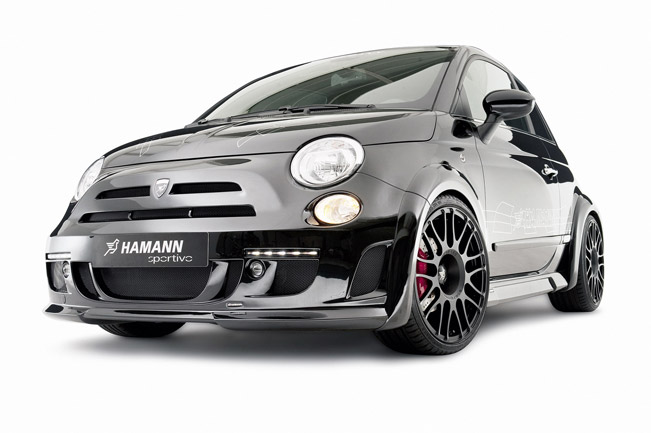 Hamann Fiat 500 is a car which you won't miss easily when it passes by. It is definitely a vehicle which is 100 percent unique and recognizable. It has all eyes on itself and the main reason for this is the work of the designers from Hamann Motorsports.
They have designed a very special aero kit for the Fiat 500. It strays away from the conventional lip kit, and in fact the tuning studio fully remodeled the Italian machine with its own wide body kit.
For instance, the front bumper includes a much more aggressive styling compared to the factory one. It also includes LED DRL system into the front bumper. Each corner adorns a brand new set of fender flares which blend with ease with the car.
The latter, allow the utilization of a much wider wheel increasing the amount of grip one can achieve. At last, the specialist created a new quad exhaust system that is positioned below the new rear bumper.
Hamann Aerodynamic Kit for Fiat 500 includes the following:
Hamann Front Bumper
Hamann LED DRL System
Hamann Side Skirts
Hamann Fender Flares
Hamann Rear Bumper
Hamann Performance Quad Exhaust System
Source: Hamann