Hennessey HPE1000 Twin Turbo Upgrade
Hennessey Performance now offers an incredible HPE1000 Twin Turbo ZL1 Upgrade boosting the mighty Camaro ZL1 to more than 1000HP.
Originally the Camaro ZL1 is one of the most powerful road legal vehicles in the world with its – 588HP (432 kW) and 754Nm (556 lb-ft) of torque. 0-100 km/h in 3.9 seconds and a top speed of 296 km/h (184 mph) with the optional TapShift automatic gearbox.
All this power comes from the mighty 6.2 liter supercharged V8, which obviously is not enough for Hennessey.
The upgrades include:
• Forged Low Compression Pistons
• Forged Steel Connecting Rods
• Callies 4340 Forged Steel Crank
• Balanced and Blueprinted Rotating Assembly
• ARP Main Studs & Head Bolts
• High Flow Cylinder Heads
• Hennessey HPE1000 Camshaft
• Upgraded Fuel Injectors
• Upgraded Fuel System (Includes Lines, Rails & Pump)
• Twin Ball Bearing Turbochargers
• Dual Wastegates
• Electronic Boost Controller
• Stainless Steel Piping and Exhaust
• Air-to-Air Intercooler
• High-Flow K&N Air Filter
• 160 Degree Thermostat
• Professional Installation
• HPE Engine Management Calibration
• Dyno Tuning & Road Testing
• Hennessey HPE1000 Exterior Badging
• Serial-Numbered Dash & Engine Plaques
• Hennessey Premium Floormats
• Hennessey Embroidered Headrests
REQUIRED TRANSMISSION UPGRADE:
• Manual: Centerforce Dual Friction Clutch Upgrade
And the result is sensantional – 1021 BHP (751 kW).  The tuned car comes with a 1 Year / 12 000 Mile Limited Warranty.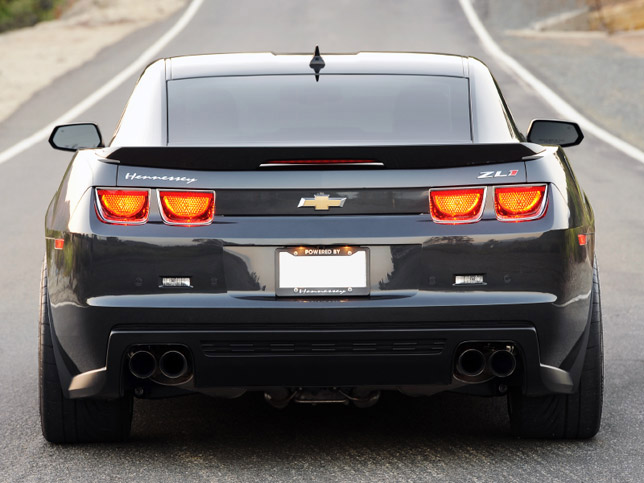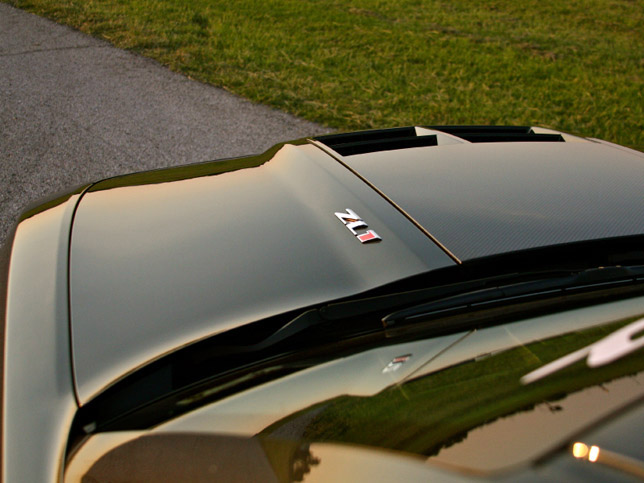 Source: Hennessey