This Shelby Mustang Produces 1258 Horses!

This is probably the fastest Mustang ever produced. Please, correct me if I'm wrong. The reason for my opinion is that this Shelby GT500 is capable of more than 1258 horsepower! It sounds almost unthinkable, since most of the cars produce around 100-150 hp. Behind this project is the team at Kinetik Motorsport, which is famous for its power tunings for late-model performance vehicles.
The questions are many, but one that pops-out almost immediately, is how was this achieved? Well, the answer is simple: with the means of an entirely new engine. Yes, the tuner has installed a brand new powertrain which was delivered by L&M Engines.
SEE ALSO: Limited Run for Shelby Mustang GT350 and GT350R
Fortunately, details about it aren't scarce. The engine is the 5.8-litre V8 which was coupled with a huge 4.7-litre supercharger.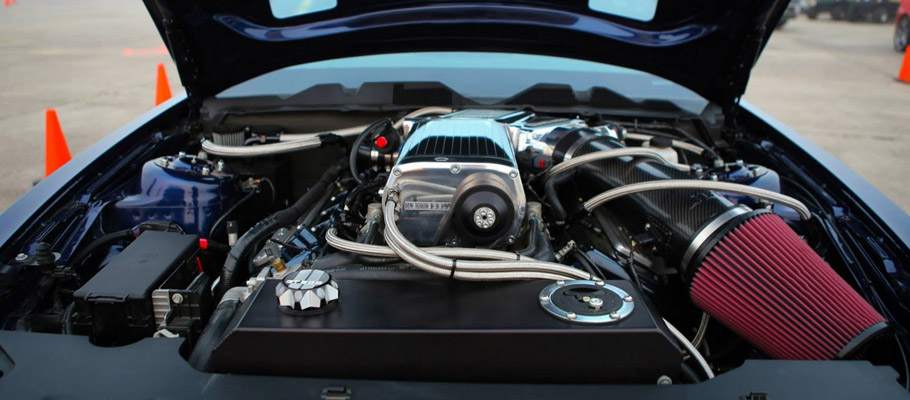 The result is spectacular and it is estimated at 1248 hp (925 kW) and 1435 Nm (1059 lb-ft) of torque. If you ask about the top speed: it is rated at 336 km/h, and this was done on car's premiere at the Texas Mile.
The modifications do not stop here. Next to the supercharger, the engine also got a limited slip differential. Contributing to the additional hoses is also the Magnaflow 3-inch catback exhaust system that has tube headers by American Racing and sports mufflers.
The chassis of the Mustang has been strengthened via Koni coilovers and Griggs GR40SS suspension. The last component is the brake disks installed at all four corners and delivered by Baer Extreme.
Source: Kinetik Motorsport via Facebook