Holden Shows More Details for the Latest Insignia VRX Model

The first AWD turbocharged sedan, that Holden will produce is ready for the market. The start of the production will mark Holden's latest European product onslaught. Following the successful launch of Astra and Cascada last month, Holden plans to go on the top of the range with the latest Insignia VRX. The vehicle itself catches the eye with beautiful design, hi-tech gadgets and highest quality available.
Built in Germany, the  Insignia VRX features improved AWD technology and a sporty performance, thanks to the 2.8-Litre V6 turbocharged engine, that, combined with the six-speed automatic transmission brings 329 hp (239 kW) and 435 Nm of torque.
SEE ALSO: Holden Releases Storm Special Edition Pack One More Time!
The latest Holden model will come with sophisticated technologies, that include Adaptive Cruise Control, Lange Change Alert and Auto Emergency Braking. But with the latest add-ons come and some well-known techs like Adaptive Forward Lightning, Blind Sport Alert and FlexibleRide Suspension.
Insignia will be offered with three performance packages: Standard, Sport ant VRX, that allow full customization, precisely done for every single customer. Depending on the pack, the Insignia will feature responsive accelerator, sport steering, better suspension and fine-tuned rear bias AWD setting.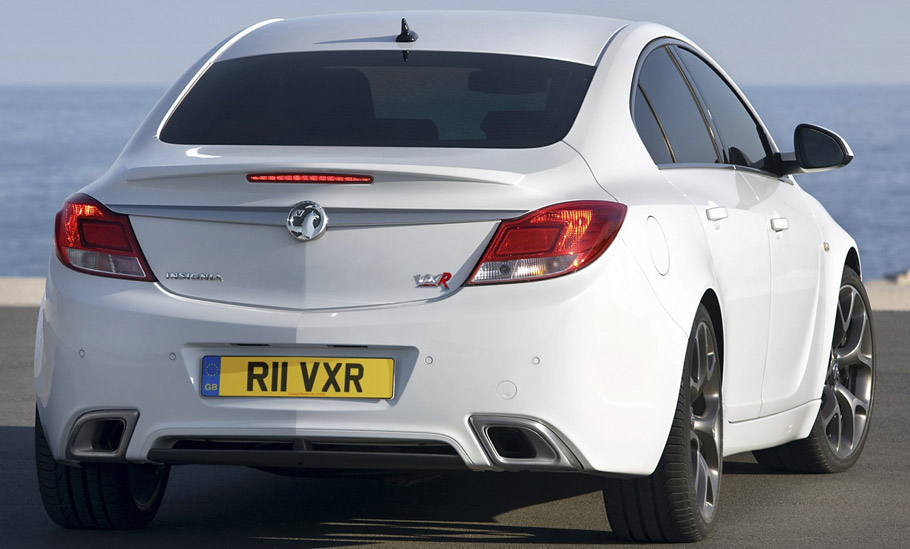 But the goodies do not end here. The latest Insignia model will feature MyLink infotainment system, eight-inch touch screen media display and premium audio system, that comes with seven high-quality speakers.
This is definitely a vehicle, that deserves our attention, so we will continue to bring you news from Holden team. Stay with us!
Source: Holden