2013 Honda CR-Z Mugen RZ for Japan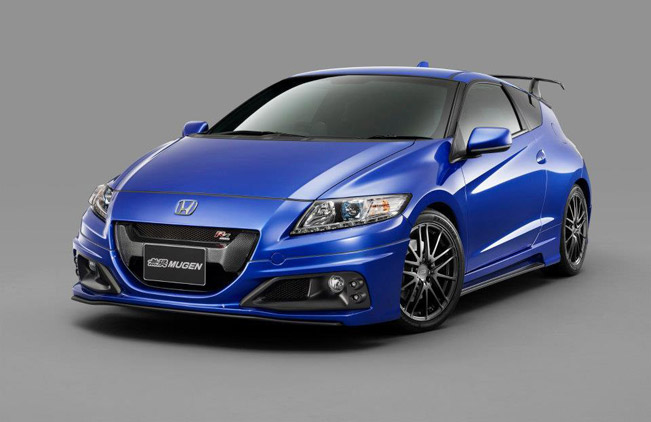 Mugen will hit the Japan Market with Honda CR-Z Mugen RZ. With exclusively developed suspension, brake system, and wheels, and exterior parts aerodynamically designed and wind-tunnel tested, coupled with the installation of a centrifugal supercharger system, all are combined to improve performance.
The car also features an aerodynamic body kit with a front spoiler, a revised grille and modified side skirts. There's also a rear diffuser, an adjustable wing and a sports exhaust system.
It rolls 17" alloy wheels fitted with Dunlop Direzza Z II tires
CR-Z Mugen is powered by a 1.5-liter engine with 156HP (115 kW) and 185Nm (136 lb-ft) of torque. The hybrid system also features an electric motor with 20HP (15 kW) and 78Nm (58 lb-ft).
MUGEN will be responsible for installing the parts on to the CR-Z (6MT), provided by Honda Motor Co., Ltd., and will start to sell the limited run of 300 completed cars in Japan from November 26th.
The price starts from ¥4,494,000 including a 5% consumption tax.
Source: Honda