Honda Unveils Civic Type R Concept [VIDEO]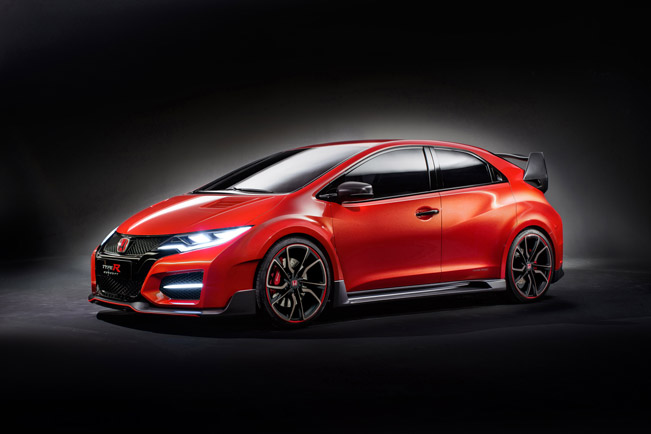 Valentine's Day saw the first teaser image of the brand new Honda Civic Type R Concept. Now the world can see the rest of it – the car is currently being exhibited at the Geneva Salon and shows the styling direction for the anticipated new production Type R. The latter is set to debut in Europe during 2015.
The concept model has been described as a 'racing car for the road'. It has a sleek and aerodynamic profile, which reflects a car designed for performance whilst keeping the look of a road car and the distinctive character of Type R.
The exterior styling of the model shows also the performance credentials of the Type R Concept. The elements contributing for this are the shape and angle of the stand-out rear spoiler, enlarged upper and lower front grilles, air outlets on the bonnet, widened front and rear fenders and 20-inch tyres.
Performance details haven't been announced officially so far. However, Honda stated that the new Type R will be the first model in Europe to be equipped with VTEC TURBO engines from the Earth Dreams Technology range. The two-litre, direct injection, four-cylinder turbo is expected to deliver class-leading output of at least 280 hp (205 kW).
At the show, the brand also showcases the powertrain layout of the next generation 2015 NSX and its next generation Fuel Cell Electric Vehicle (FCEV) Concept.
Video Source: YouTube
Source: Honda