2012 Hyundai I-oniq concept car - Teaser
We have very special news from Hyundai, which has presented a sneak peak at its all-new I-oniq concept car. This concept car moreover is a preview of the next evolution of the brand's 'Fluidic sculpture', which will bring new "language" in the design of the cars. Moreover the car is going to be one of the main highlights from Hyundai at the Geneva Motor Show in March 2012.
Hyundai has only released a single picture of the car which adds to the overall curiosity around it! What we can see here and firmly state about the new I-oniq concept vehicle is that it has two strong arched curves, which define the silhouette of i-oniq. In addition they create a playful contrast between the sharp character lines and soft but muscular features. And if you analyze it further you will definitely see the long front, which gives a sporty look to the car. And the rear end appears to be with a hatchback design.
Unfortunately Hyundai hasn't released more details about the new concept car. However more information about I-oniq will be revealed ahead of its world premiere at the 2012 Geneva Motor Show.
The i-oniq concept was designed and developed at the company's European R&D centre in Rüsselsheim, Germany.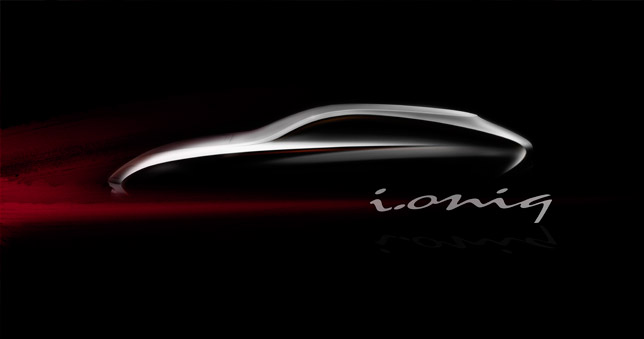 Source: HYUNDAI