Infiniti To Debut Q50 Eau Rouge Prototype In Beijing [VIDEO]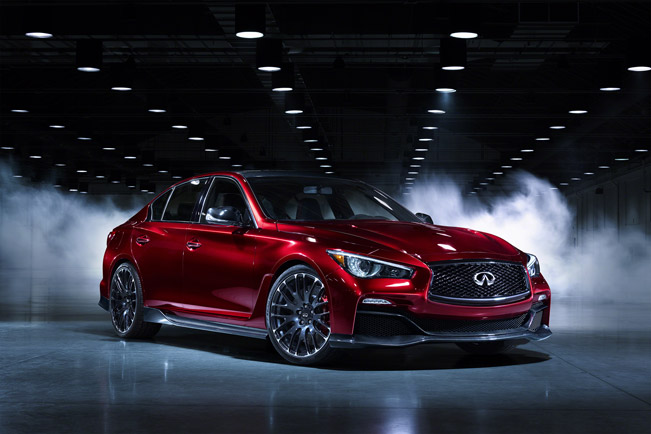 Infiniti Q50 Eau Rouge running prototype will be making a debut at the 2014 Beijing Auto Show on 20th of April. At the event, the brand will show footage of the testing of a prototype version. The tests were conducted at the Millbrook Proving Ground automotive testing facility in the UK, and the driver behind the wheel was the four time Formula One world champion Sebastian Vettel.
It was also announced that Infiniti's Q50 Eau Rouge high-performance prototype vehicle generates 560 horsepower (412 kW). In comparison, the concept version of the car, being the most powerful Infiniti ever built, produces more 500 horsepower (368 kW) and 813 Nm (600 lb-ft) of torque.
At the track, Vettel put the prototype through a challenging series of performance, handling and precision driving evaluations. Driver's invaluable feedback will be engineered into the next stages of the prototype's extensive development program. This will help the brand offer the necessary testing components, packaging and viability.
Infiniti has not yet released additional information about the prototype, but promises to do so on the press day at the 2014 Beijing Auto Show. Watch the teaser video below and stay tuned!
Video Source: YouTube
Source: Infiniti