Infiniti To Bring Q50 Eau Rouge Concept To Geneva [VIDEO]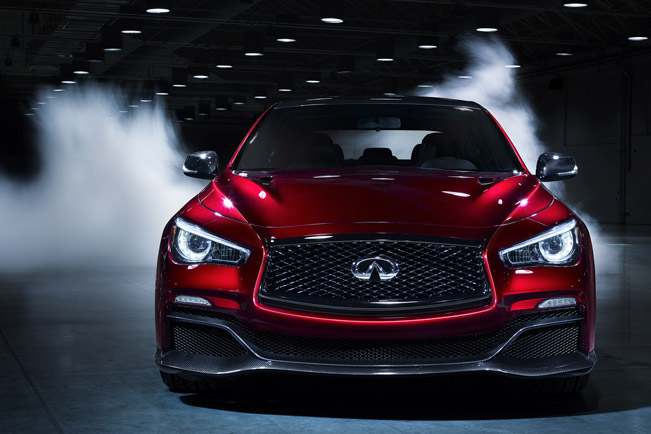 Infiniti Q50 Eau Rouge Concept was officially unveiled two months ago at the Detroit Auto Show as a design vision for a high-performance variant of the Q50 premium sports sedan. A month from the now luxury brand is going to preview the model to the European public, and of course the first to see it will be the visitors of the Geneva Motor Show.
In addition to this, Infiniti has also released a video, which slightly hints towards the idea that the car will get a new engine. You can view the video below and enjoy the sound of the powertrain. In fact, the brand stated that the new unit will have a "big personality with forced induction".
Another interesting fact is that Q50 Eau Rouge is the most powerful Infiniti ever built. It produces more than 500 horsepower (368 kW) and 813 Nm (600 lb-ft) of torque. Despite these numbers and the big interest of customers, the concept has not been confirmed for production.
This Q50 model has a Formula One-inspired carbon fiber bodywork, so the new engine is probably a take on premium performance. And the proof is the impressive Q50 Eau Rouge engine sound.
Video Source: YouTube
Source: Infiniti