Infiniti To Reveal Q50 Eau Rouge At Detroit Show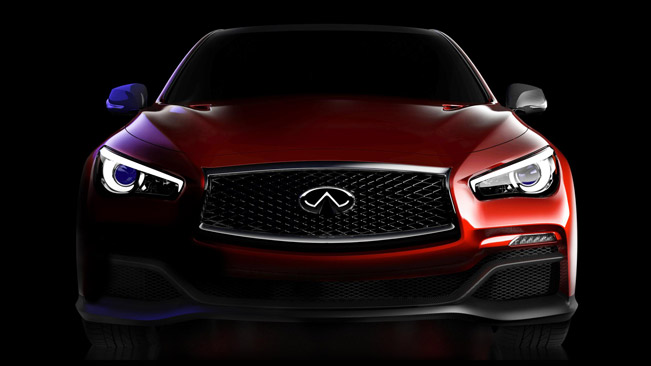 A Formula One inspired concept car which will be based on the current Q50 premium sports saloon will make its official premiere at the North American International Auto Show in Detroit. It will carry the name Infiniti Q50 Eau Rouge and will be unveiled during press conference on 13th of January.
Eau Rouge concept is Infiniti's design vision for high performance. Even its name is inspirited by the world-famous corner at the Formula One track in Spa-Francorchamps. As a matter of fact this is a corner which requires extraordinary strength, courage and commitment and has seen some of the most incredible driving feats in Formula One's history.
Q50 Eau Rouge concept combines road car technology and motorsport vision. It includes aerodynamic styling and design elements which are directly inspired and influenced by Infiniti's partnership with Formula One world championship-winning team Infiniti Red Bull Racing.
The design of the Q50 Eau Rouge embodies extreme performance and expresses deepened design interpretation of that. The car will feature wide variety of technologies and will provide grat driving experience.
Source: Infiniti