Iron Man And Audi DTM Racing Team [VIDEO]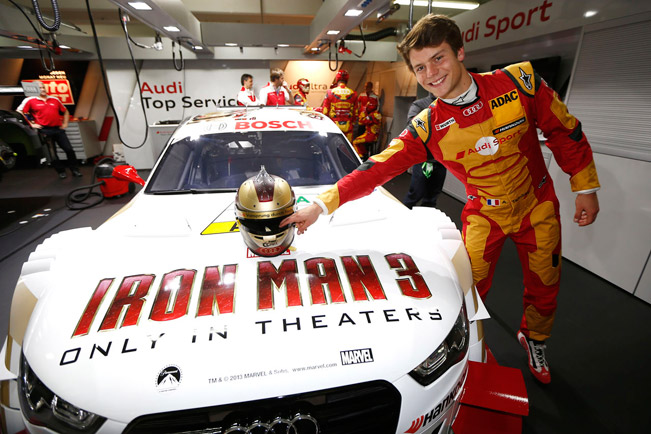 If you are a fan of both Audi and Iron Man Movies, than lately you'll be probably the happiest person in the world. Not only does the movie include the new Audi R8, but also it is the driven by the emblematic character driven Tony Stark, played by Robert Downey Jr.
What is more, the same special touch of Hollywood could be felt in the air of the DTM paddock at Hockenheim last weekend. The occasion was the premiere of "Iron Man 3" in Germany, when Adrien Tambay advertised the latest Marvel action film on his Audi RS 5 DTM.
In addition, Alpinestars (brand's sports partner) produced special overalls for the youngster and his pit crew featuring an Iron Man look and Uvex supplied the matching helmets. And if you missed this event, Adrien Tambay will be on the grid sporting the Iron Man look once more in the race at Brands Hatch (in Great Britain) on May 19.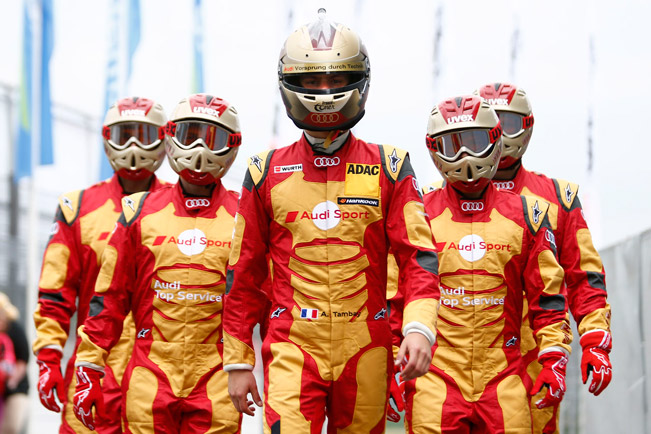 Video Source: YouTube
Source: Audi