Is the New Lotus Elise Cup 250 That Good? Let's Find Out!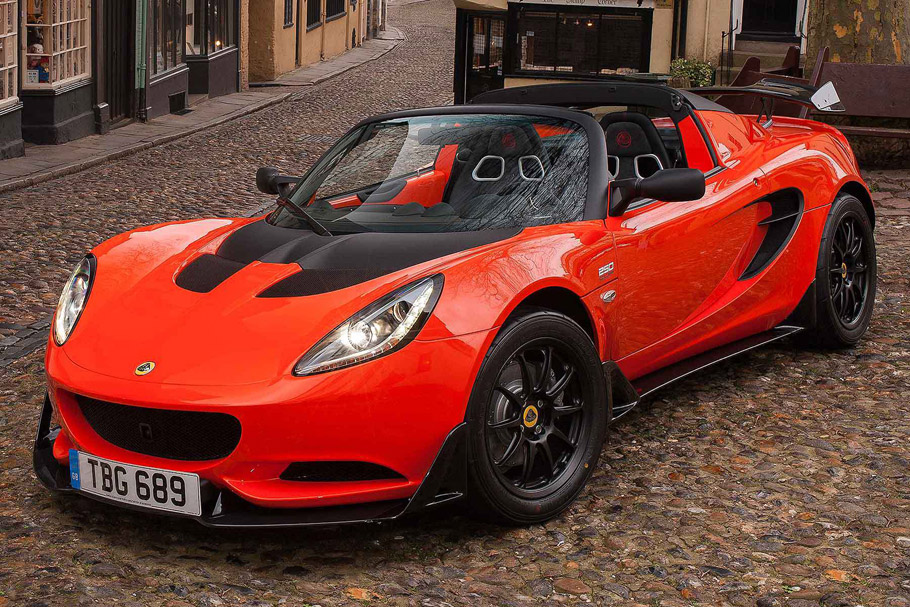 Lotus keeps proving that less means more and now it has done it one more time with the performance-oriented Elise Cup model. Coming with enhanced drivetrain system, this sweetie is lighter with 21kg and more powerful with a total of 26hp, compared to its predecessor. So, what else is special about Cup edition? Let's find out!
The new Elise Cup 250 impeccably fits the idea of "light is right" with all of its optimized, lightweight and more powerful drivetrain components. This model come with recalibrated ignition system, wider front tires and sharper and more responsive steering.
In terms engine power and performance, the sweetie is geared with 1.8-liter 4-cylinder power unit thatproduces a total of 243hp (178kW) and 250Nm of torque between 3,500 and 5,500 rpm. Furthermore, Lotus Dynamic Performance Management system provides and additional Sport mode that, when engaged, increases throttle response, lowers traction slip and removes understeer recognition.
SEE ALSO: Evora 400: Is It the Most Appealing Lotus Yet? [VIDEO]
Also, the aerodynamically optimized body kit provides a total of 66kg of downforce at 100mph and the impressive 155kg at 154mph. The special body shape is also the key to that focused handling and improved acceleration. There is also an optional Carbon Aero pack that replaces the front splitter, rear wing, rear diffuser and side floor-extensions with lightweight carbon components and reduces the overall weight with additional 10kg.
A bit of downfall is the fact that Elise Cup 250 bring the suspension and brake systems from the Elise Cup 220, including the adjustable front anti-roll bar, Blistein sport dampers and Eibach coaxial coils springs and double wishbone suspension. We don't say these are bad, but we were expecting something different this time. However, there are larger switches with improved haptics, new headlights and rear fog lights.
Also as a standard feature, the vehicle is geared with full Alcantara interior in red and black color scheme with optional Leather Pack. The interior also adopts the in-car entertainment system with iPod connectivity and Bluetooth functionality.
In terms of personalization, Lotus offers a total of ten color choices for the exterior, and of course, Lotus offers some other personal tweaks via Lotus Exclusive programme. Definitely the blend between British craftsmanship and contemporary design is the right one for the luxury brand.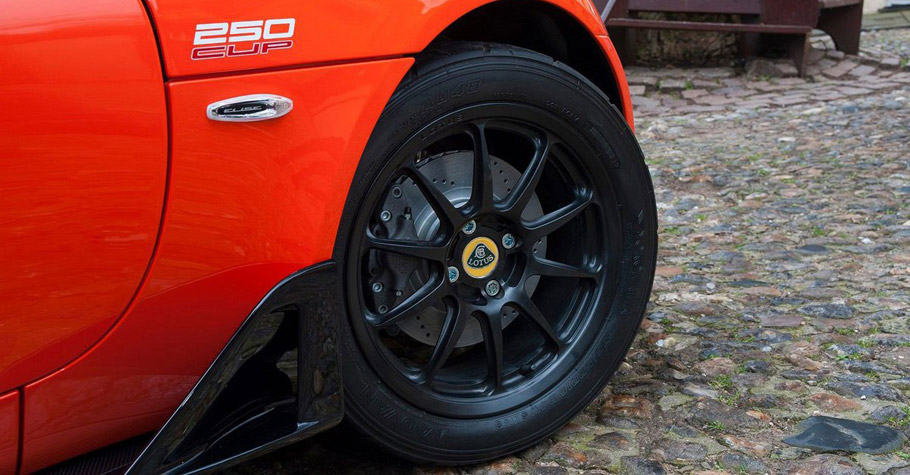 So, what do you think about the new Elise Cup 250?
Source: Lotus