Jaguar F-Type Featured In Lana Del Rey's New Video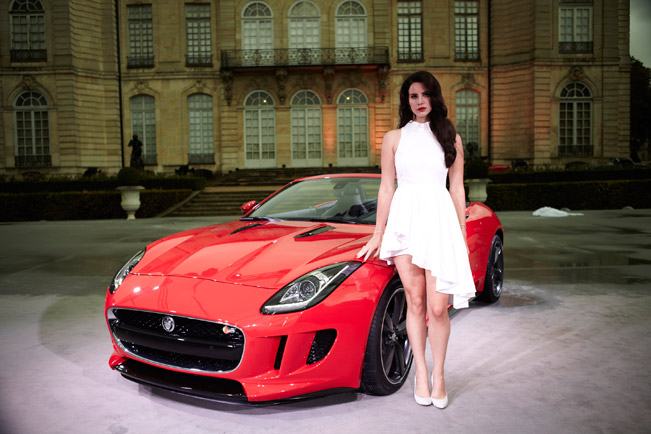 Just in time for Valentine's Day, Lana Del Rey is releasing a brand new music video called "Burning Desire". What's more in it is exclusively featured Jaguar F-Type which adds more hotness and enhances the seducing feeling that the video brings. The song was written and composed by the singer songwriter and will be featured as the title track to a special film called "Desire".
The new video was filmed in Rivoli Ballroom in London, which is a Grade II listed former cinema that was transformed in the 1950s and is the only remaining intact ballroom from its period in London.
Lana Del Rey said: "Film has always been so precious to me and I'm so proud to be a part of what Jaguar have envisioned for their new car with Damian Lewis. Making art means making tough decisions. I do believe you create your own life path and that you will be rewarded for following your passions – and sticking to it. It's just good to know now, with people like Jaguar and working with them, that I'm not the only one out there with such strident, creative beliefs."
The singer's collaboration with Jaguar was announced in September 2012. Back then she performed the same song for the first and only time to an exclusive and intimate audience at Paris's Musée Rodin. As a matter of fact, then was the world reveal of the F-Type.
The film "Desire" tells the story of Clark (Damian Lewis), who delivers cars for a living, running into trouble after a chance encounter with a mysterious, young woman (Shannyn Sossamon) in the middle of a lawless desert.
It is going to be directed by Adam Smith and will be released in spring 2013, so we are definitely looking forward to it.
Source: Jaguar