Jaguar Reveals First Image Of Production 2015 XE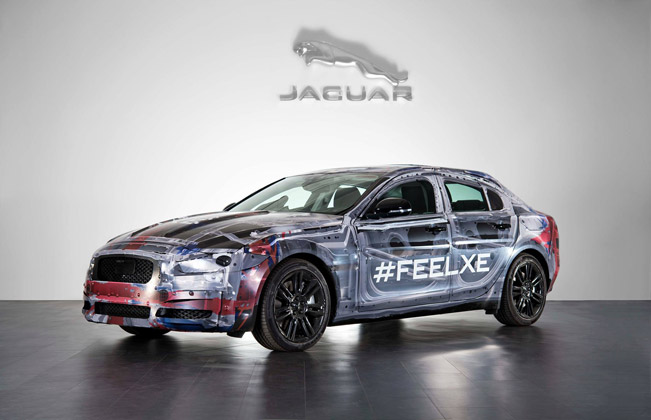 2015 Jaguar XE was revealed at company's official Facebook page with a first image. The production version of the sedan is going to make a public debut at Paris Motor Show later this year. Jaguar confirmed that the car will be available on the market in mid-2015. In addition, the company is also planning to show more images of the car made in the same manner. The first picture shows how the XE is wrapped with a foil which perfectly displays what is under the bodywork.
In other words, via the "see-through camouflage" we can witness aluminum monocoque and other internal structures. The aluminum structure is called by the luxury company iQ[Al] and will be also utilized for other vehicles.
We can also see from the picture that the XE is similar to the XF and has an aggressive front fascia, rectangular grille with thin headlights as well as large rearview mirrors and wide wheel-arches. The car will be driven by the Ingenium 2.0-liter turbocharged four-cylinder diesel and petrol engines, and by the 3.0-liter supercharged V6.
The powertrains will be installed in transverse or inline configurations. This will depend on the rear-wheel drive or all-wheel drive that the car will come with. Although several markets will have the new XE available in mid-2015, North America will receive it in 2016.
Source: Jaguar via Facebook