Jaguar XE To Feature Lightweight Aluminum-Intensive Construction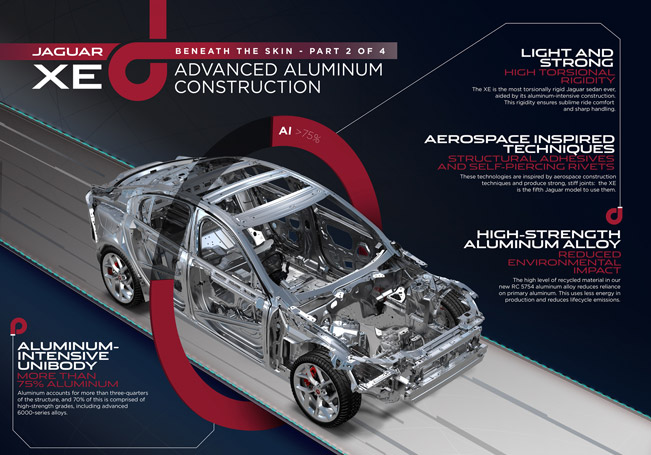 Jaguar XE is company's upcoming premium sports sedan, which, as it was recently announced, will debut on 8th of September in London. Now, Jaguar is announcing that the car will also be built around aluminum-intensive construction. The new modular architecture was developed around the fifth-generation of bonded and riveted aluminum technology. This technology results not only in the lightweight of the car, but also delivers strength and rigidity to its body.
As a matter of fact the lightweight aluminum accounts for 75 percent of XE's structure. This lightweight construction is one of the key elements in the design of Jaguar. For instance, around such are built the Jaguar XJ, XK and F-TYPE. They have all been developed with the utilization of the stiff bonded and riveted aluminum structures.
Another interesting fact around this technology is that it is aerospace-inspired. It is light and strong and has the capability of offering exceptional torsional stiffness. In addition, it will incorporate advanced suspension systems. What is more, the new XE model will sport world class driving dynamics – with supple ride and precise handling.
Jaguar XE will use new grade of high strength aluminum. It is named RC 5754 and includes high level of recycled material. This fact adds to Jaguar's goal to use 75 percent recycled material by 2020. In addition, this aluminum also reduces energy consumption and lifecycle CO2.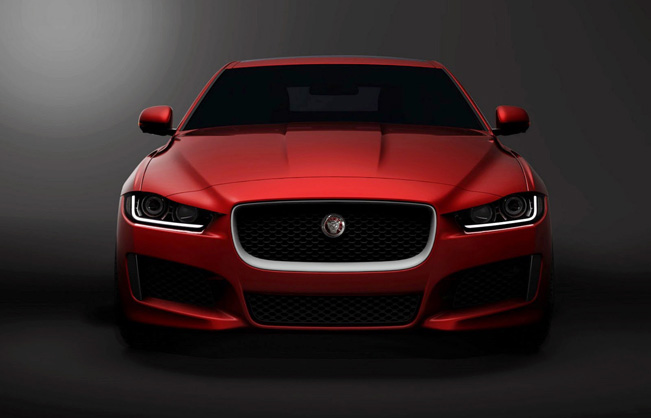 Source: Jaguar