Nissan Kicks Concept is What We Have Not Expected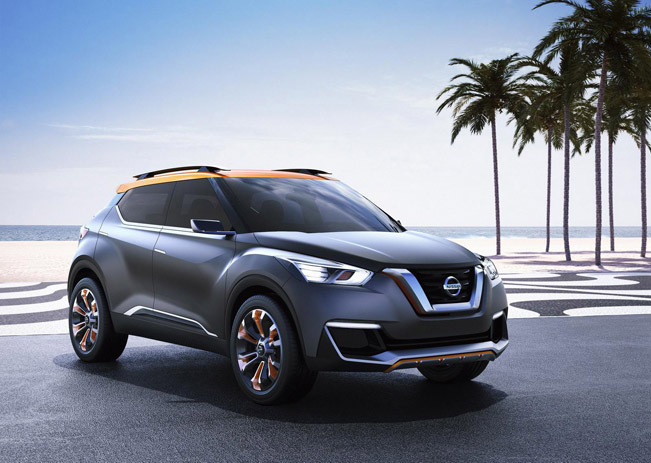 Nissan Kicks Concept is what we haven't expected. Not in terms of a vehicle, because it was teased and we have been anticipating it, but because of the strange choice of name. The so called Kicks Concept will be premiered at the Sao Paulo International Motor Show this week next o the March Rio 2016 Edition. Nissan says that its design is reflecting the design inspiration from Brazilian streets and that it was designed for its people.
The Japanese brand saw a big gap between vehicles on Brazilian roads, which were mainly silver, black and white in color, and they weren't reflecting the exuberant nature of the country and its people. Kicks Concept comes to bridge that gap.
This is made possible via the utilization of two contrast shades: grey tones that are example of the urban settings in Sao Paulo, and the bright sunset orange that is uniquely Brazilian. Nissan also says that they are seriously taking into consideration offering the crossover in other countries. And it will be a cheaper alternative to the Juke.
The Kicks concept was runs on large 19-inch alloy wheels. It has the typical crossover characteristics such as aggressive bumpers, raised driving position and roof rails. The V-shaped front grille is also present.
This small SUV measures 4300mm in length, 1800mm in width and 1600mm in height, and is built over a 2620mm wheelbase. Nissan also revealed a couple of videos which reveal little bit more about the car. Take a look:
Source: Nissan