Cool Jeep Wrangler Polar Special Edition Is All Hot News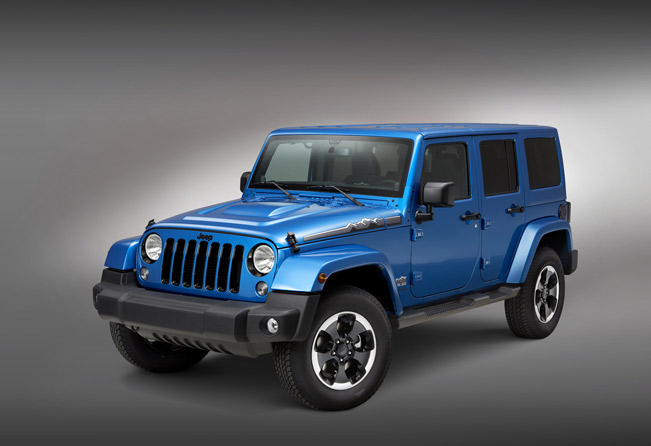 Today Jeep are starting up the "Master of Winter" promotional web campaign that is supposed to take you on a virtual adventure with lots of snow, snowboarding, and other fun things. We're only interested in what's being promoted here, thank you. It's the Jeep Wrangler Polar special edition.
Europe is finally getting its fair share of snow, so what better time for the Wrangler Polar to gain some attention. Quite ironically, however, the base model for this ice-cold special edition is a Jeep Sahara. This one, though, is painted in icy blue and has a hood decal depicting mountain peaks, so you know it means business. Still not convinced? Check out the badges behind the fenders that read "Polar 78° S 106° E". Type in these coordinates in your navigation system and you'll find yourself at the exact point where the lowest temperature in the world was recorded at -89.2° C or -128.56° F (Vostok in Antarctica). Okay, so none of this make the Polar snow-capable, but it's cool, right? It also has a new front grille with gloss black accents on the lamp throats and gloss black 18-inch wheels, a solid spare-tire cover, and a color-coordinated top with a deep-tint sunscreen glass.
It's powered by a 2.8-liter turbo diesel engine mated to a 5-speed automatic gearbox. Total power output stands at 200 hp and 460 Nm of torque. It all goes through a Wrangler-signature Command-Trac NV241 part-time, two-speed transfer case so it is pretty off-roadish. The rear axle is equipped as standard with a Trac-Lok anti-spin differential.
Inside, you get a nice combo of black leather and white stitching and Polar logos embossed on the headrests (you even get two on the blueish instruments). Standard equipment includes climate control, a multi-media leather steering wheel, heated front seats, cruise control, a native UConnect infotainment and navigation system that uses a 6.5-inch touchscreen, a 40-gigabyte hard disk, USB and AUX ports and a DVD player.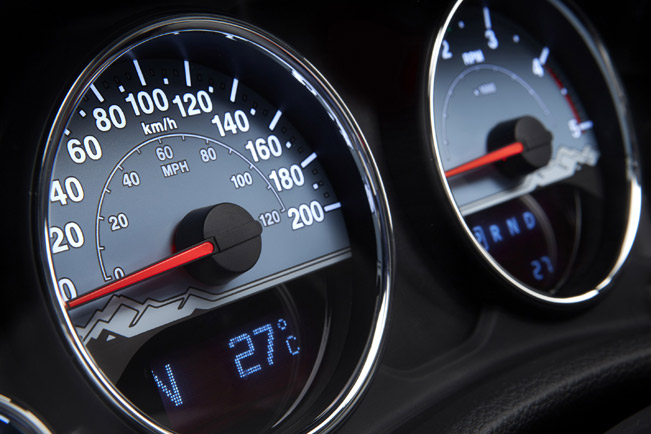 Jeep