Land Rover Discovery Sport Ground Effect Edition Unveiled by Kahn Design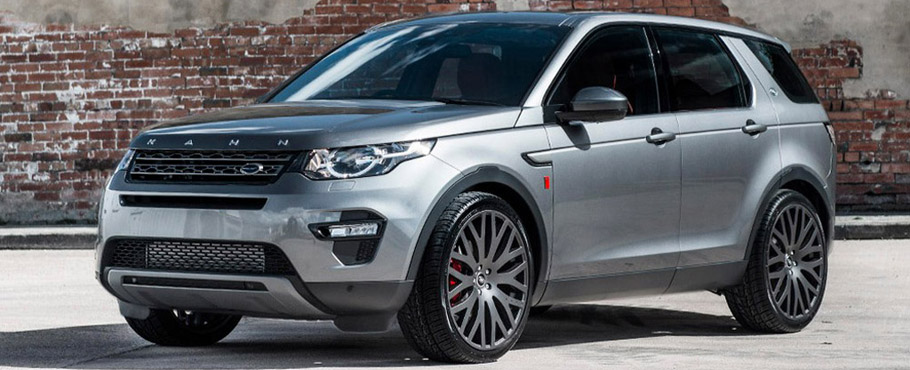 Kahn Land Rover Discovery Sport Ground Effect Edition is this week's update from the famous tuning company from Great Britain. The team at Kahn Design has brought the vehicle to new levels. The 2.2-litre diesel engine under the hood of this model is the only unit in the range of those Land Rovers coupled with a six-speed manual or a nine-speed automatic gearbox.
In addition this unit can also reach the 100 km/h from standstill in just 9.8 seconds, which makes it even more attractive in its class. Although the tuners did not do anything else to improve the output of the car, they have done fantastic work inside and out.
Exterior
Kahn Land Rover Discovery Sport is called Ground Effect Edition for a reason. First and foremost factor for this was Afzal Kahn who wanted to make the SUV stand out in the crowded market. So he focused on creating an upgrade, which had to be simple but at the same time to underscore the specific and unique nature of the model. So he called it Ground Effect Edition.
SEE ALSO: Range Rover LE Signature Edition Gets Kahn Treatment
First, the metallic silver exterior paint finish of the car received Kahn bonnet and tailgate lettering. Then it was complemented by the Silver Platinum RS600 alloys that come in 20-inch size. New rubbers are always obligatory when it comes to Kahn design tuning. In this particular case, the Defender Sport got the 275X40X20 tires behind which liquid red brake callipers take form.
Interior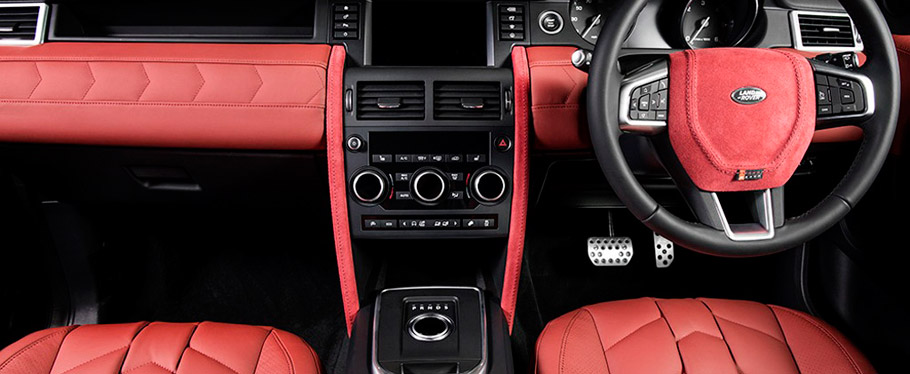 The interior of the Ground Effect Edition is in perfect harmony with the liquid red calipers. It is all wrapped up in beautifully crafted Red Herringbone leather. In details, the cabin received full upholstery of the front and rear seats, in combination with headrests and armrests, in high quality quilted and perforated soft leather.
In addition, the door card centre and steering wheel centre hub were decided in Alcantara, while the door card tops, dashboard, centre glove box in leather. Below the waistline there are vented foot pedals in machined aluminium accompanied by the door entry sill plates made of the same material.
Source: Kahn Design