Kahn Porsche Cayenne Supersport Wide Track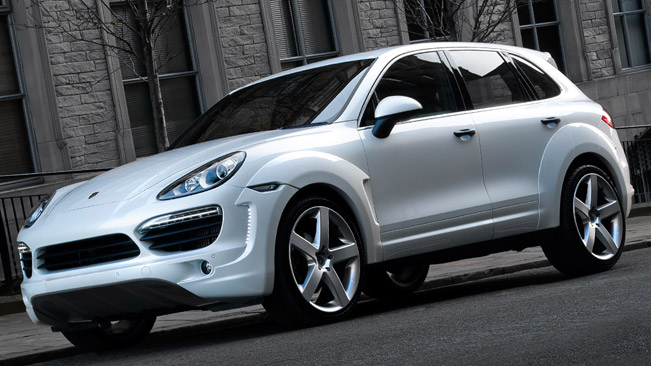 Many Porsche fans will enjoy extremely the next tuning from A.Kahn Design. It is namely the Kahn Porsche Cayenne Supersport Wide Track. The specialist from the British tuning company insisted the elements borne out of diametrically opposite functions to appeal to customers far and wide. And now the Cayenne is a pure example of eccentricity, expertise and style.
In particular, the Kahn wide track aerodynamic styling package comprises of vented front and rear wide wheel arches with integrated front and rear air dams, a lower boot lid spoiler, LED daytime running lights for front wheel arch vents, sports lowering module, vented foot pedals in machined aluminum, door handles finished in matte black, brake calipers finished in liquid gold, exterior Kahn enamel wing shields, privacy tinted glass, welcome ambient illumination package – under car Ice white illumination and Kahn enamel tailgate logo.
The tuning continues with Kahn's cross hair exhausts system in stainless steel, which reflects an attraction to a pluto-matic lifestyle and delivers more silence than ever. In addition, being a true Kahn design modification, this SUV has one of a kind interior.
Inside is the 'bespoke touch', and this particular vehicle comes complete with black carbon quilted and perforated leather with ivory contrast stitching, black carbon quilted leather centre glovebox, Kahn investing in British industry logo, speedo and rev counter facia in red and cream and floor mats in black charcoal finish.
What is left here, so that everything is perfect is the Kahn wheels. They sit perfectly on the Cayenne, conveying its essence. Created using state-of-the art manufacturing and materials technology, the 22" Kahn RS wheels have simple clean lines, soft organic surfaces on the edge of the spoke and a purposeful mechanical centre.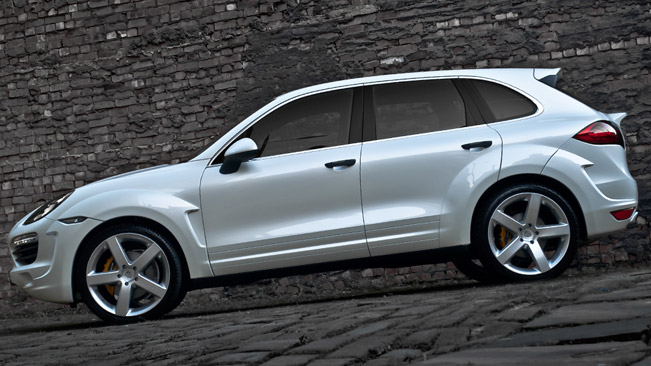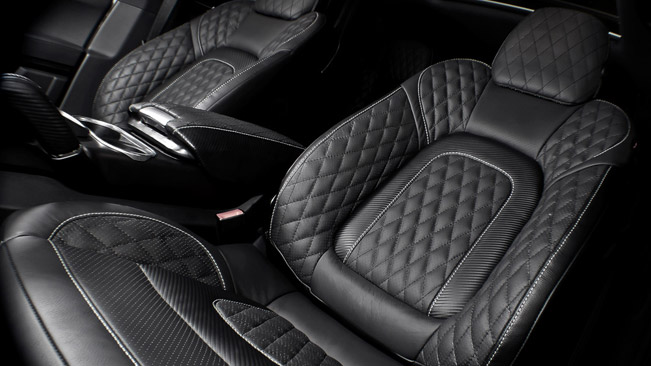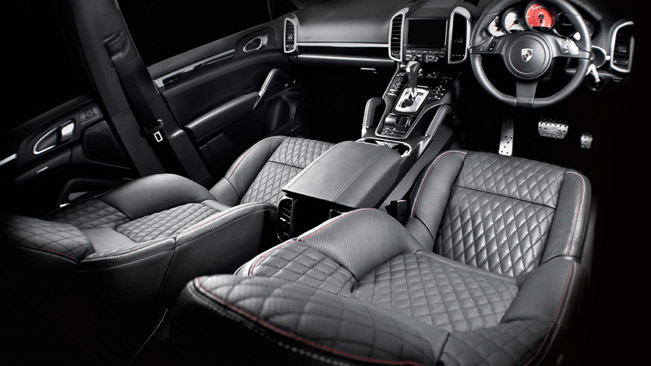 Source: Kahn Design