Kahn Porsche Cayenne 3.0 Diesel V6 Supersport Wide Track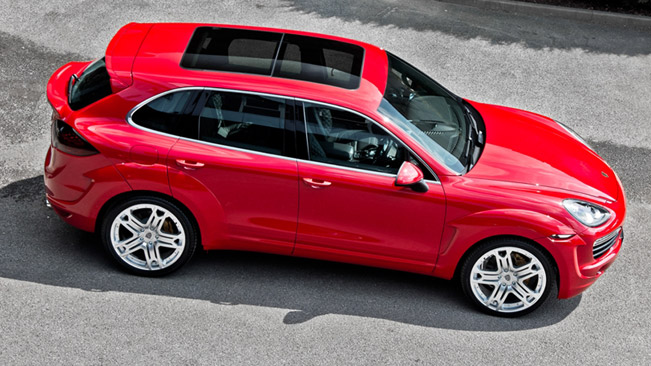 The current vehicle under the power of the designers at A. Kahn Design is the Porsche Cayenne 3.0 Diesel, which is equipped as a standard with V6 engine and in addition has been tuned with the Super Sport Wide Track. In other terms it is technically outstanding.
We have already seen that Kahn has transformed a white Cayenne for this year's Geneva Motor Show. Now this example is painted in Carmine Red exterior paint, which ensures the car looks compact, athletic and delivers ride comfort and exquisite finesse.
Furthermore, to make the exterior of this Porsche look even more masterful on the road, the specialists have equipped it with vented front and rear wide wheel arches with integrated air dams, door entry sill plates in stainless steel, exterior Kahn enamel tailgate logo, Kahn enamel wing shields, 9.5 x 22 inch and 11 x 22 inch RS600 wheels for the front and rear respectively, sports lowered suspension springs and brake calipers finished in liquid gold.
The latter elements also serve in terms of enhancing aerodynamics and efficiency as well as handling. Moreover, the driver of the car will sit behind a privacy glass and pilot it while listening to the purr of the engine and the Kahn cross hair exhaust system.
Next, when one steps inside, one can find the familiar Kahn bespoke touch, which this time consists of exclusive front and rear seats in black and carbon quilted and perforated leather, in an exclusive combination with ivory contrast stitching, further accented by deviated stitching throughout. Vented foot pedals and a Kahn Investing in British Industry Logo finish the exclusive look of the package.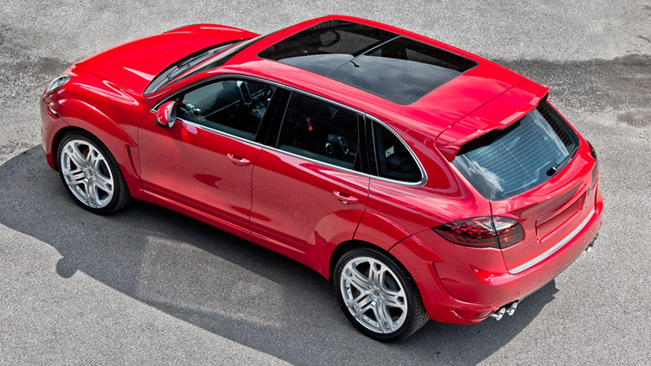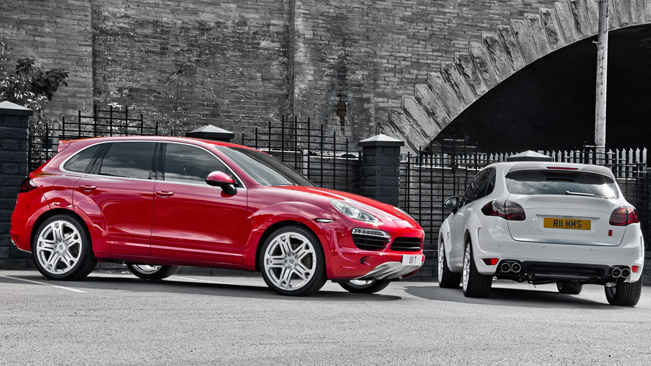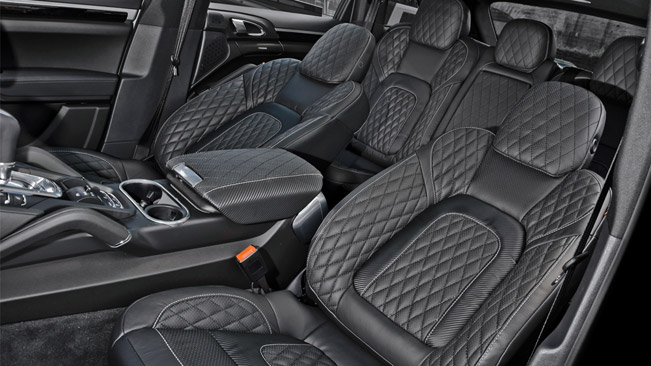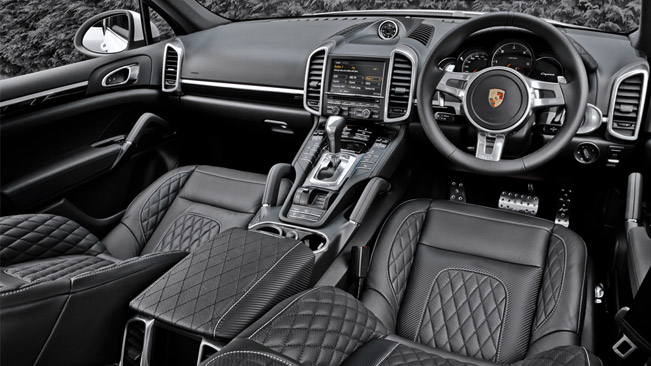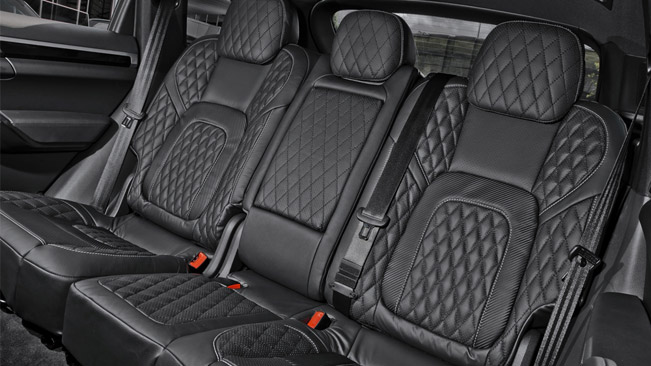 Source: A. Kahn Design