Kahn Porsche Cayenne Wide Track
Introducing the latest product coming from Afzal Kahn – the Porsche Cayenne wide track edition. It's called that way because of its...erm....width. It's got some new body panels, exhaust pipes and some wheels.
First off we have these flaring front and rear wheel arches that have vents in them. LED lining for the front vents, a boot lid spoiler at the back, carbon fiber inserts on the front bumper and red brake calipers. For some extra flash, there's an LED bed under the chassis that illuminates the road bellow.
The suspension hasn't been left behind either – sports springs combined with 22" Kahn RS600 wheels achieve a meaner, leaner look for the Cayenne at the very least. As a rounding detail, a Kahn stainless steel quad exhaust system is added.
Inside a blend of quilted claret and perforated leather greets the passengers. The driver gazes at the speedometer and rev counter which are in contrasting red and cream and is engulfed by the Kahn style. As usual, choice is what makes the project so desirable. Everything can and will be custom made to fit the needs of picky customers.
This particular fashion statement is available for $123,805.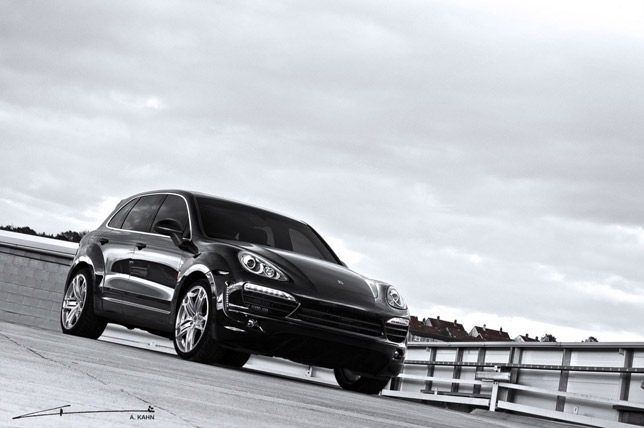 Source: Kahn