Kahn Porsche Cayenne Super Sport Wide Track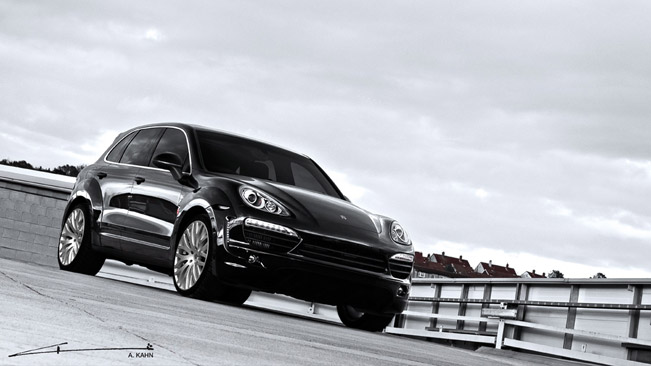 Kahn Porsche Cayenne Super Sport Wide Track is one of the most individual vehicles which one can see being offered on the automotive market after being diligently tuned. The vehicle was designed and engineered with the aim that every component is distinctive and unique.
In fact, this Porsche pays tribute to a methodical brilliance and automotive passion. First of all, the exterior of the Super Sport Wide Track has been equipped by the specialists at A. Kahn Design with vented front and rear wide wheel arches with integrated rear air dams, LED daytime running lights for front wheel arch vents and brake calipers finished in liquid gold.
What is more, the appearance of this Cayenne was also improved by a lower boot lid spoiler, door entry sill plates in stainless steel, sports lowered suspension springs, Kahn enamel wing shields and Kahn enamel tailgate logo ensures a blend of refinement and unmatched capability.
The perfect security of the occupants is delivered by the privacy glass, while the enjoinment of the driving is ensured by the purr of the engine and the Kahn cross hair exhaust system.
Furthermore, this Porsche Cayenne runs on Kahn's RS-XF Wheels in sizes 9.5" x 22" for the front and the rear respectively. At last, going inside the SUV, one can see the presence naturally looking and smooth quilted and perforated front and rear red leather seats.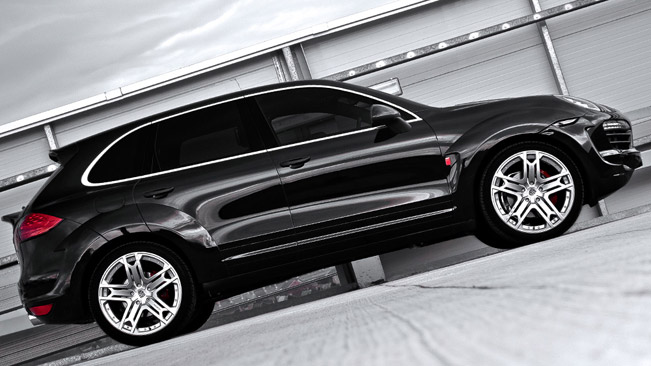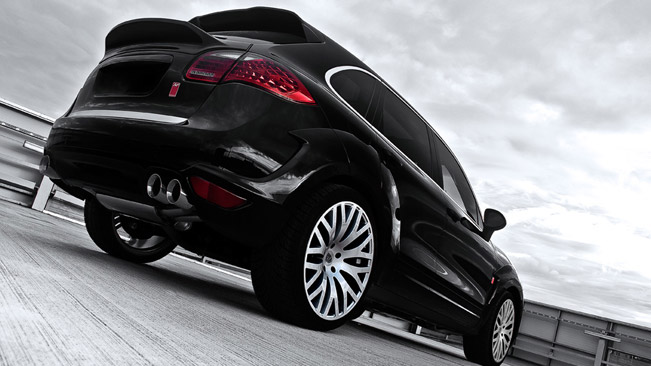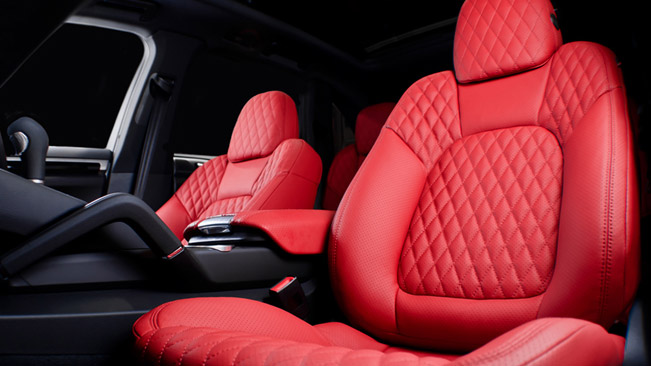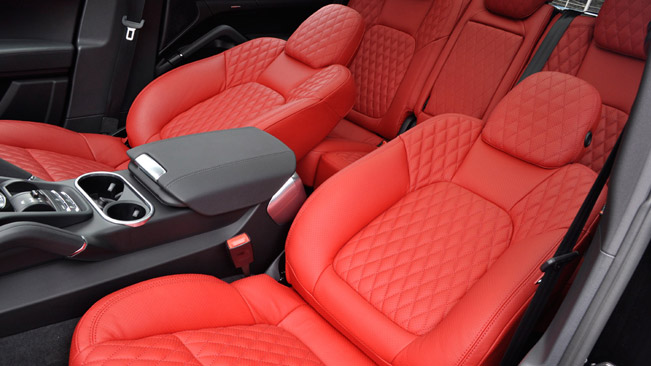 Source: A. Kahn Design