Kahn Porsche Cayenne Supersport Wide Track Revealed Ahead Of Geneva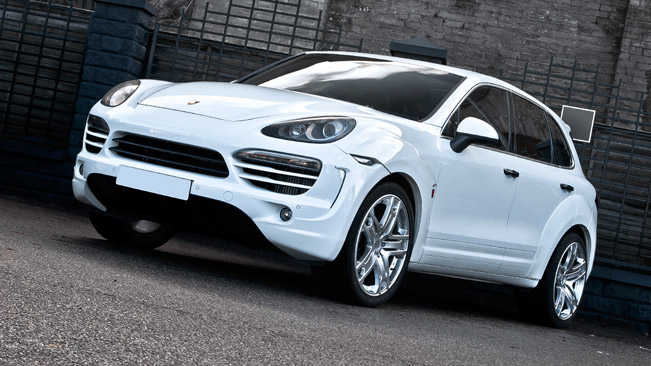 After it was announced this week that three vehicles tuned by the design specialists at A. Kahn Design will be revealed at the Geneva Motor Show, the last one of them isn't kept as secret any more. We are talking here about Kahn Porsche Cayenne Supersport Wide Track - an accomplished vehicle that has been accepted within the Porsche firmament.
Next to the Porsche, a pretty impressive lineup of vehicles will presented at the Show. The first one is the impressive and stylish Kahn Range Rover Evoque Fuji White RS250 and the other is Kahn Land Rover Defender Concept 17.
The seductive proportions of the Cayenne however leave a distinct impression due to the visible enhancements which it includes: vented front and rear wide wheel arches with integrated front and rear air dams, LED daytime running lights for the front wheel arch vents, lower boot lid spoiler, welcome ambient package, sports lowered suspension springs, brake calipers finished in liquid gold, door handles in satin black, Kahn enamel wing shields and Kahn enamel tailgate logo.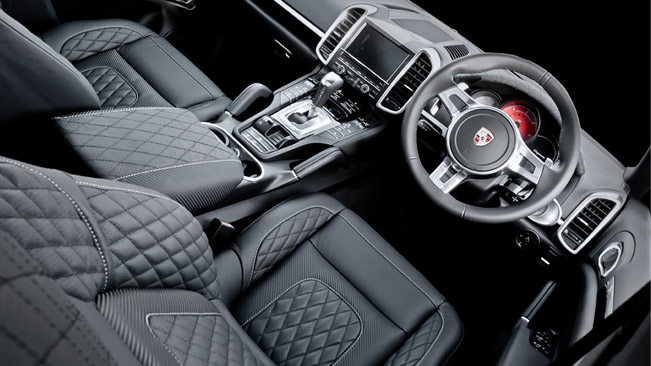 In addition, the driver of this amazing project will sit behind a privacy tinted glass and pilot the engine while listening to the Kahn cross hair exhaust system. Furthermore, the interior of the model is a true masterpiece, where one can see the emblematic for Kahn "bespoke touch".
The front and rear seats are in black and carbon quilted and perforated leather with ivory contrast stitching, the centre glovebox is in black and carbon quilted leather, the vented foot pedals are in machined aluminum, the speedo and rev counter fascia are in red are cream, and there are also included floor mats.
Another emblematic element included in this particular design is the Kahn wheels. In the present case, the vehicle runs on RS t Wheels in sizes 9.5 X 22" at the front and 10.5 x22" at the rear. They have simple and clean lines, soft organic surfaces on the edge of the spoke and a purposeful mechanical centre.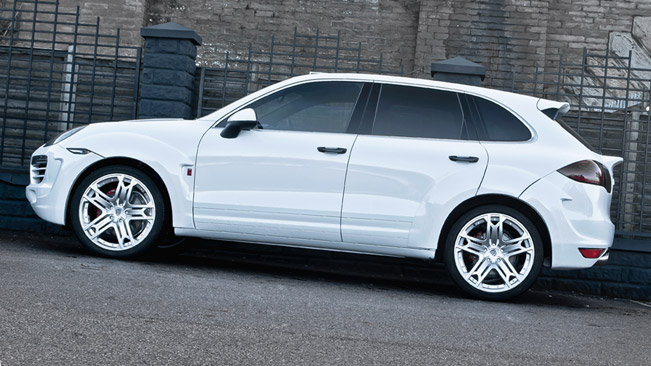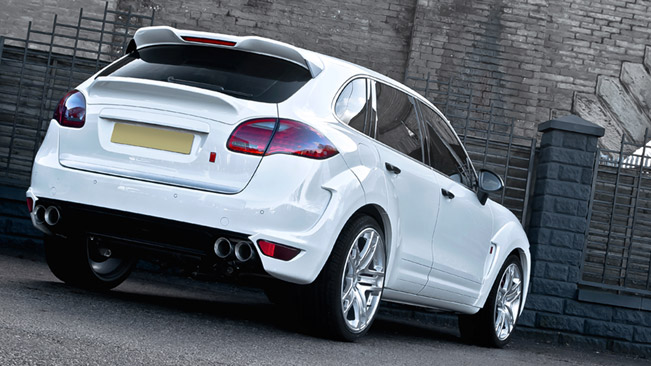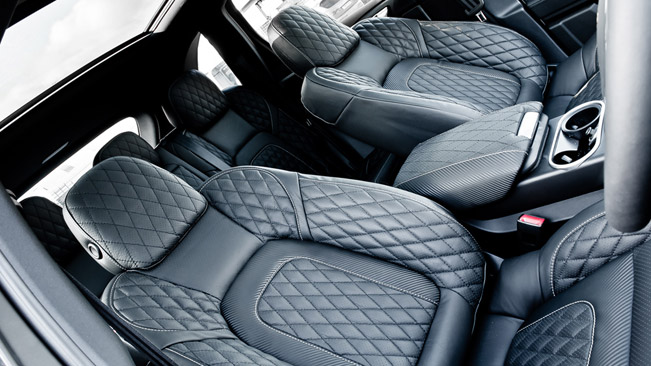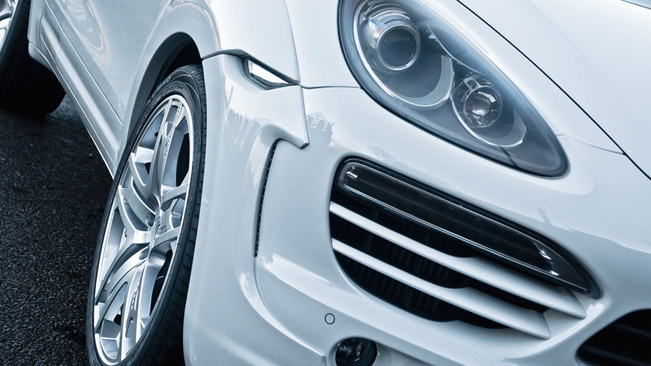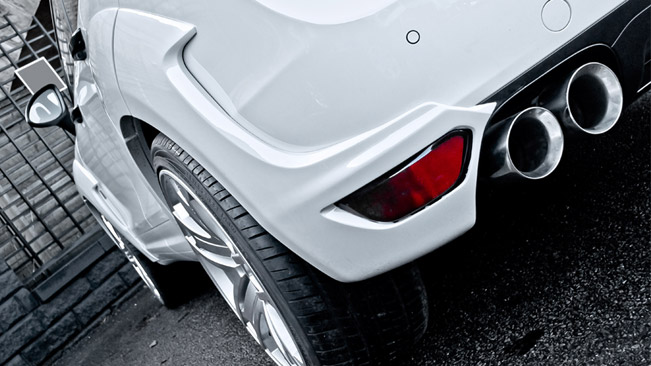 Source: Kahn