Kahn Restyles Audi Q5 2.0 TDi Quattro S-Tronic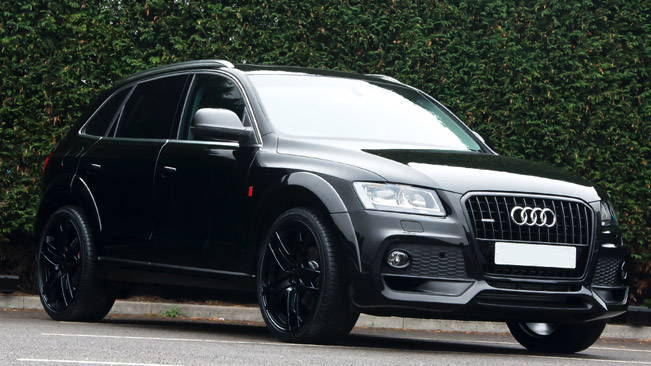 After the exclusive reveal of Kahn Range Rover 600-LE Luxury Edition at the Autosport International Show, the British luxury tuning refiner is now ready to introduce its latest modification. Namely, Kahn Audi Q5 2.0 TDi Quattro S-Tronic Wide Track delivers exclusiveness to company's range of tuned vehicles, by adding build quality and visual appeal, robustness and eye-catching qualities.
A key characteristic of this Audi model is its coupe-like proportions. Staring at this point, the specialists have added to the Q5 complete front bumper replacement unit, front and rear wheel arches, rear hatch blend and painted brake calipers, in order to make it more unique and aggressively looking than before.
But the work of A. Kahn Design did not stop here. Other exterior elements added to the SUV feature door entry sill plates in stainless steel, rear diffuser replacement, sports lowered suspension springs, quad exhaust system in stainless steel, individual exterior paint detailing and of course the iconic 22 inch Kahn RS600 wheels painted in matt black platinum finish.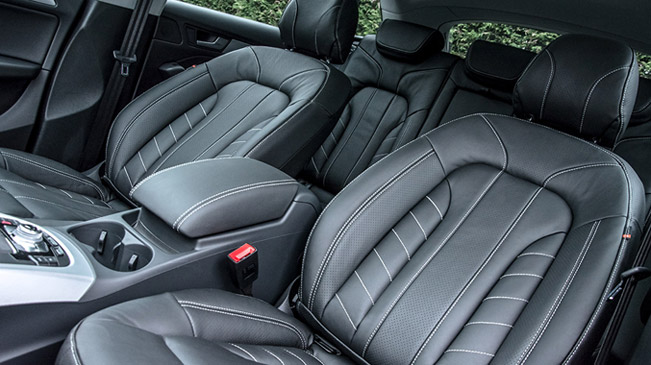 The presented Audi Q5 utilizes a manual seven-speed S-Tronic and TDI unit. This means that the brand has positioned the vehicle's front differential ahead of the gearbox and directly behind the engine, allowing the front axle to be located further forward, assisting ride comfort. This high-output diesel unit is one of the Q5's stand-out features, which is also impressing with its unprecedented smoothness.
Going inside, this Audi has been unrecognizably refined. Building on the fact that it offers plenty of leg - and head-room, Kahn has made the interior exceptional. First of all, the designers have wrapped the front and rear seats in Kahn's distinctive quilted and perforated leather. Other details of the interior feature vented foot pedals in machined aluminum and a rev counter facia in red. To sum up, this is another contemporary modification that adds to brands exclusive list of finely tuned vehicles.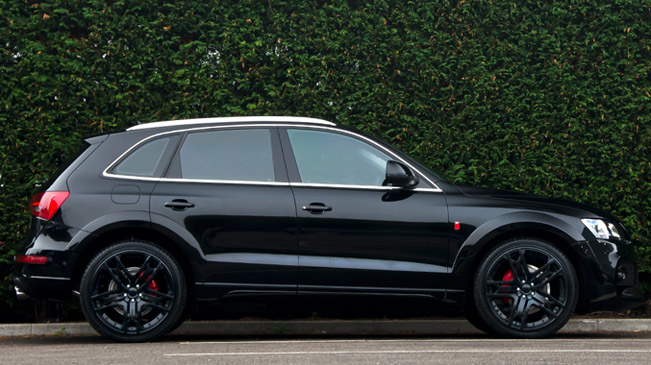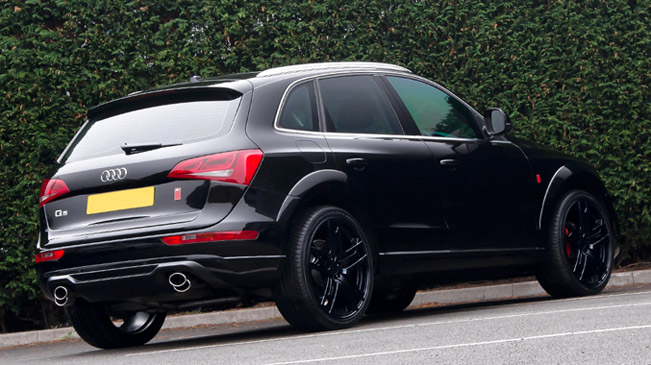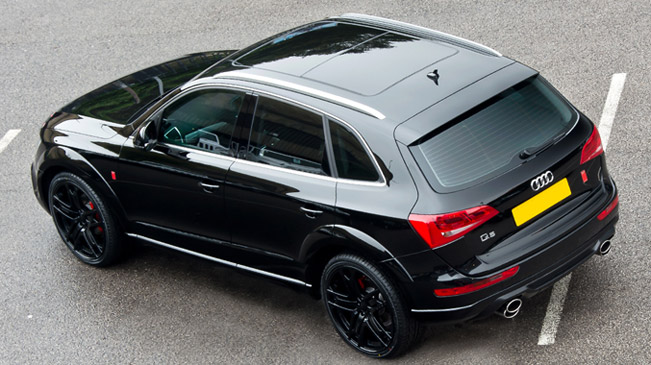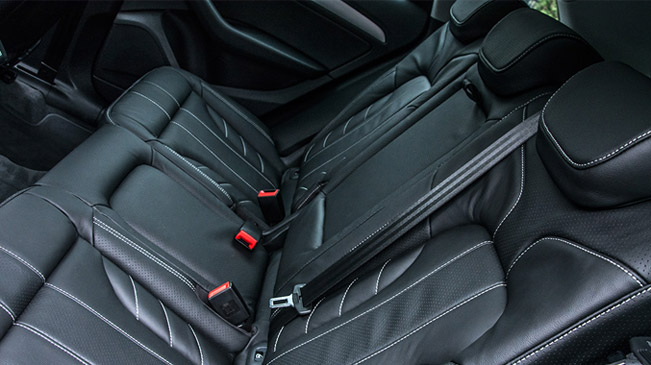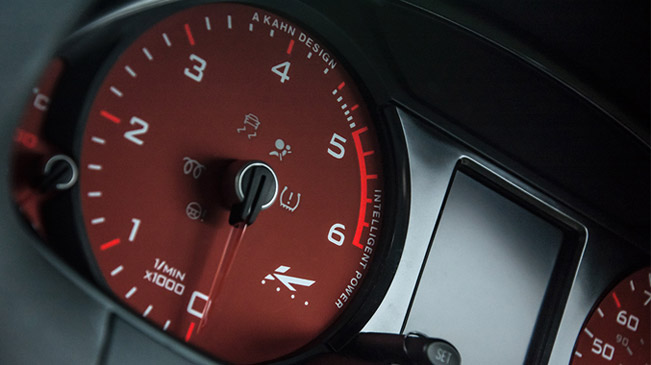 Source: A. Kahn Design