Kahn Reveales Land Rover Defender Military Edition Concept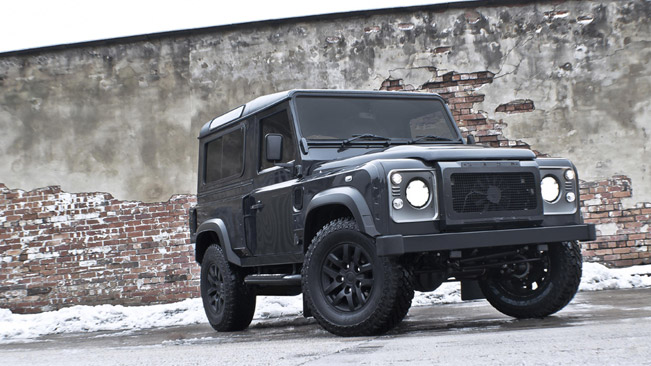 Kahn Land Rover Defender Concept Military Edition gives a sense of power. It looks unstoppable with its excellent ground clearance, grip levels and good axle articulation. The Defender is adorned with a brand new utilitarian and aggressive looking wide track arch kit.
The latter comprises of lightweight extended wide wheel wings with integrated vents, embossed Kahn feature, vented headlight surrounds, side vents with mesh, bonnet vents with mesh, clear rear light lenses, clear side repeaters, clear front light lenses, crosshair headlights, Kahn prototype wing blades, Kahn prototype tailgate badge and Kahn oval tailgate badge.
What is more, going beyond the exterior styling package, there were added measures that protect passengers, such as layers of armored plates underneath the bodywork of the vehicle and special bulletproof glass which replaces the windows.
However, the talented British team from Kahn Design is famous for the remarkable interiors that it makes. The luxurious cabin ensures that there's enough space which offers immeasurable convenience. Here of course is included the bespoke touch of Kahn's magic.
Furthermore, this Military Edition Concept will run on state-of-the art 8"x16" 1948 Defender wheels. They are finished in matte black and fit all original centre caps. In addition, its simple clean lines, soft organic surfaces on the edge of the spoke and a purposeful mechanical centre, the 1948 Defender wheels are synonymous with elegance and innovation.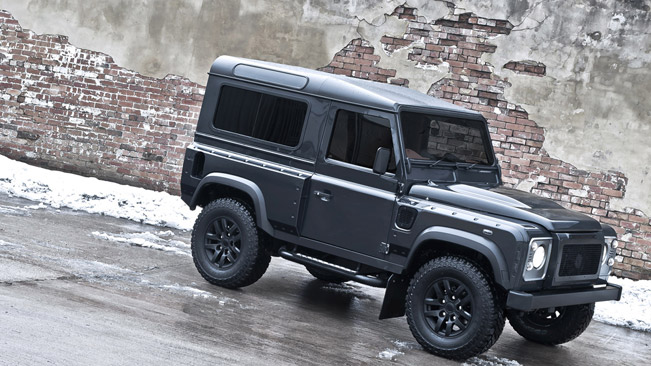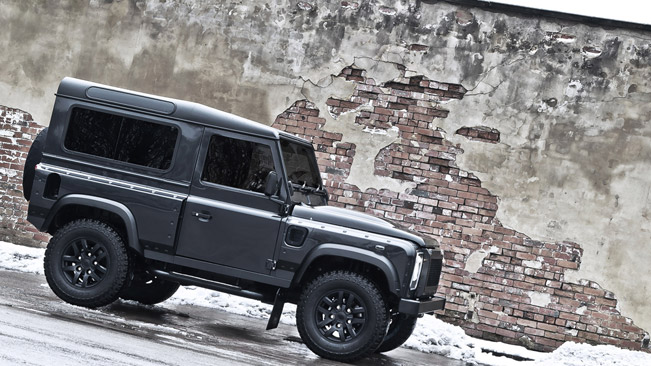 Source: A. Kahn Design