Lamborghini Permanently Displays Egoista At Brand's Museum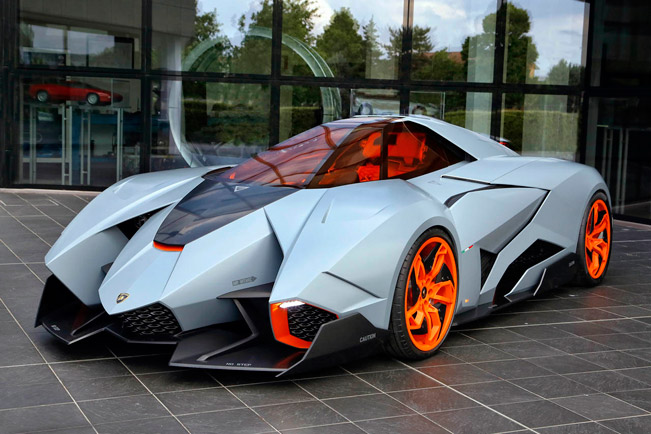 Lamborghini Egoista was unveiled last year at the gala Lamborghini's 50th anniversary event. It is one of the most contemporary looking supercars ever created and it is clearly visible that the design of the car is inspired by the passion for innovation and alternative solutions. Egoista is developed by Walter De Silva, who is Head of Volkswagen Group Design. Of course, it became reality in order to pay tribute to the House of The Raging Bull's 50th anniversary. This automotive gem is now becoming a permanent part of the prestigious collection in the Lamborghini Museum.
If you are not familiar already, this futuristic single-seater is one-off. This means that it now can be seen only in the museum. The supercar is powered by a 5.2-liter V10 engine which delivers 600 horsepower (441 kW).
Its exterior is a pure example of Lamborghini's DNA, however – taken to a next and more extreme level. The look is distinguished by a muscular structure with alternating open and solid areas. At the sides, the profile suggests the stylized silhouette of a bull about to charge.
In addition, in the headlight system can be seen car's aeronautical flair. This is evident also in the body made of carbon fiber and aluminum materials. The car has stealth-like capabilities; its exterior sports anti-glare windows with an orange hue, while in the cockpit the driver is insulated and protected from external elements.
In order to leave the vehicle, the driver must remove the steering wheel and leave it on the dashboard. Then they must open the dome by actuating an electronic control and climb out of the cockpit. Isn't it just like what one must do in fighter jet aircrafts?
One year after it was introduced, the Lamborghini Egoista has returned to its home in Sant'Agata Bolognese. It will be a permanent exhibit in the museum but at first it will be shown in Lamborghini's showroom.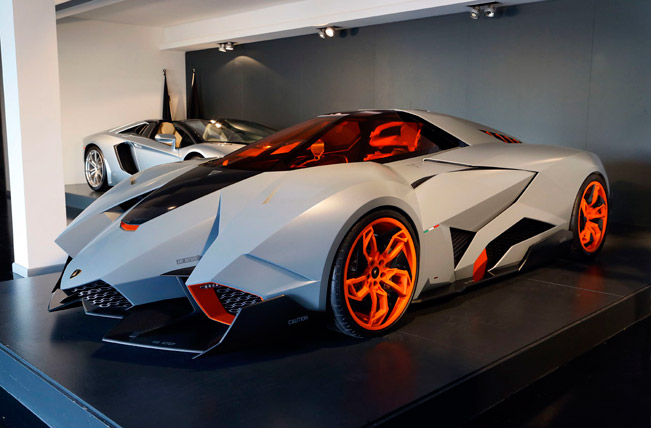 Source: Lamborghini