Lamborghini Veneno Roadster [leak images]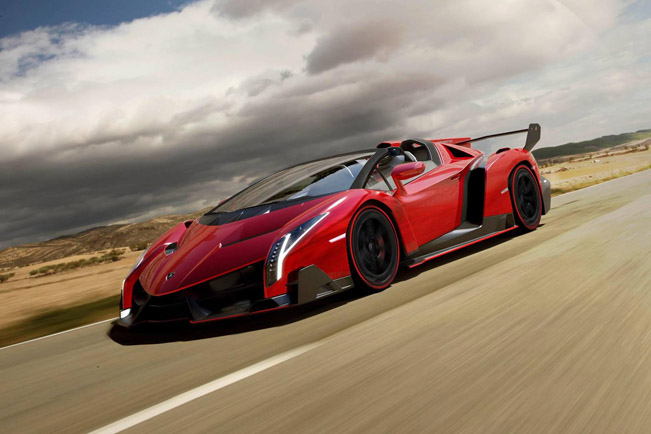 Autoemotionen has published several leak images of Lamborghini Veneno Roadster. The hyper car is expected to make its official debut at the 2013 Los Angeles Auto Show.
The exterior is exactly the same the coupe, with the obvious exception of the roof. The manufacturer is going to produce only 4 units of Veneno Coupe, but the Roadster will be limited to 9 units and each will cost €3,300,000.
The power is coming from the well-known 6.5 liter naturally aspirated V12 with 750HP (552 kW) and 720Nm (529 lb-ft). 0-100 km/h in 2.8 seconds and a top speed of over 350 km/h (220 mph).
After all, you can always choose to buy an Aventador LP 700-4 Roadster for €300,000 and to order "Veneno" tuning package from a tuning company. In such case, you will save around €3 million. It is definitely a bargain.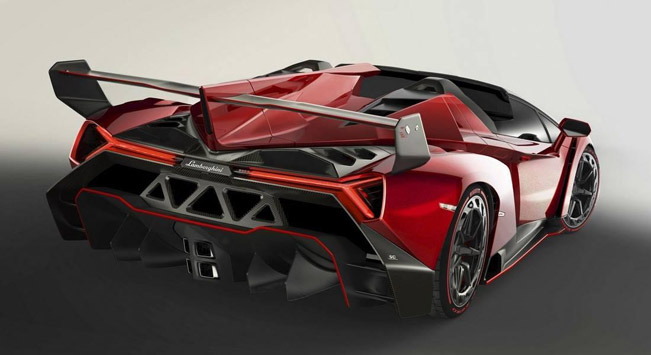 Source: autoemotionen.tv