Lamborghini Veneno [video]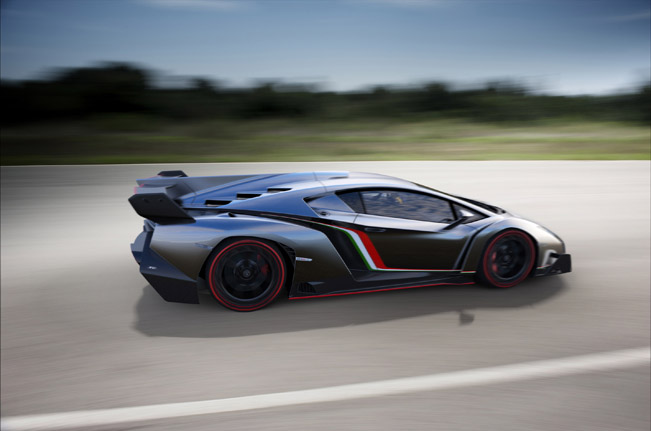 Here is a nice video of the all-new Lamborghini Veneno starting-up and revving its Aventador-based engine. The hyper car in this video is the same test prototype, which was exhibited at last month's Geneva Motor Show.
Actually, Lamborghini is planning to produce 3 units of the Veneno with pricing from $3,800,000 each.
The all-new Veneno is powered by a 6.5 liter naturally aspirated V12 with 750HP (552 kW). 0-100 km/h in 2.8 seconds and a top speed of 355 km/h (220 mph). The power is put on the road through a 7-speed ISR transmission sending the torque to an AWD system. The curb weight is just 1,450 kg (3,190 lbs).
The sound is just spectacular. Enjoy!
Source: NM2255 via Youtube