Land Rover Convertible Demonstrates Its Capabilities [VIDEO]

The new Range Rover Evoque Convertible is expected to be the most flexible convertible vehicle in the world after it debuts later this month. In fact, the brand is so elated about this project that it has already made unique advertising campaign. As we have told you, this campaign took over London with incredible wireframe sculptures of the vehicle itself that were placed in strategic and iconic locations.
And now, to continue the appealing advertising, Range Rover team released and a special film that showcases brand's all-terrain credentials. This footage was released earlier today and demonstrates how world's first luxury compact SUV convertible machine completes the final phase of the testing in the well-known Eastnor Castle estate, Herefrdshire, UK. The short video shows how Land Rover's design and engineer teams have made test and experiments on the four-wheel Convertible. It is expected that along with the luxury and comfort, this vehicle will deliver such flexibility that it will conquer every terrain.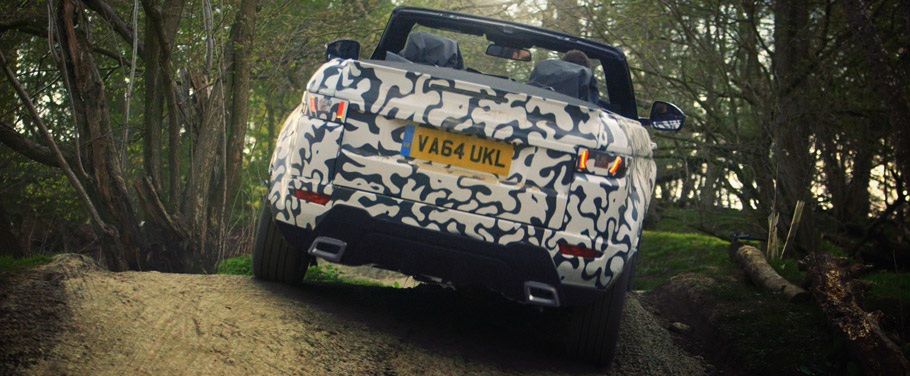 As you might remember, Land Rover crew announced its plans to launch an appealing and highly-functional Convertible derivative of the multi award winning Range Rover Evoque at this year's Geneva Motor Show that was held in March. This prompting the off-road terrain machine is the result of an elaborate program that manages to bring leading new market segments.
SEE ALSO: Land Rover Came Up With Original Advertising for the Evoque Convertible
The Range Rover Evoque Convertible will be launched later in November and will make its public debut at Los Angeles International Auto Show. This sweetie will hit the UK markets in Spring 2016.

Source: Land Rover