Land Rover Came Up With Original Advertising for the Evoque Convertible

Today Londoners were surprised by Land Rover's idea to place a collection of full-size Range Rover Evoque Convertible "wireframe" sculptures on strategic places in UK's capital. These installations could be found on famous locations like Harrods department store on Brompton Road, Knightsbridge and Mayfair addresses. How cool is that?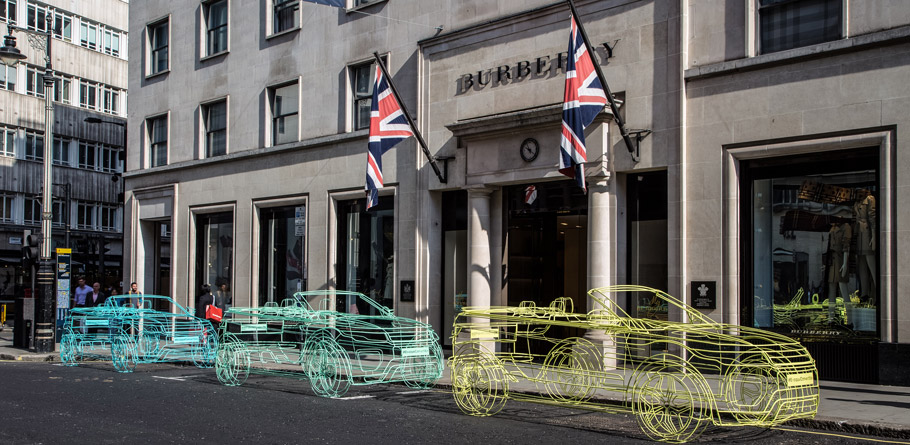 The sculptures were especially created by Land Rover's Design team that used special computer modeling software to create an accurate outline shape of the latest Evoque Convertible. The frames are created by aluminum and are painted in bright colors that demonstrate the fine, but still aggressive lines of the convertible luxury vehicle.
SEE ALSO: Kahn Previews Stylish Range Rover Vogue RS650 Edition
Following the original wireframes that were used for the Evoque's  launch in 2011, the 1:1 scale artworks also include 3D wheels and front and rear seats. Furthermore, there are a total of six Convertible art models that were especially produced to give an idea to passengers of how the Evoque Convertible will look in the urban, cozy and a bit rainy UK atmosphere.  And as you will see from the images, the colorful and shiny models really stand out in that notorious British weather with their massiveness and originality. Furthermore, each wireframe will begin a global tour as Land Rover team builds the real edition of the latest Land Rover family member.

Source: Land Rover