Lexus IS 250C F Sport Adds More Style to the Line-Up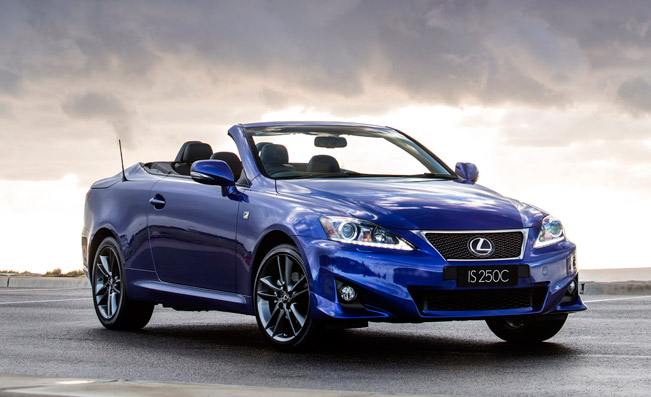 Lexus IS 250C F Sport is in fact the eleventh sport model which the brand will launch. However, it isn't going to be in a coupe disguise, but in an exciting convertible one.
The IS 250C F Sport will include a range of visual and dynamic enhancements over the standard trim. Some of them will feature unique suspension calibration, wheel package and revised interior and exterior styling.
First, the suspension upgrades concern the overall handling dynamics of the vehicle. This means that the Lexus will now have even better front and rear suspension, which will deliver more precise handling. Here the changes made include in particular new bushings, revised damping characteristics, unique rear stabilizer bar and enhanced spring rates.
Next to the improved driving dynamics of the car are the exterior and interior styling packages. For instance, exterior-wise the cabrio comes with 10-spoke graphite-look 18-inch alloy wheels, unique mesh grille and lower lip spoiler with F Sport fog lamps.
On the other hand, what's new around the interior is the black leather accented seats with contrasting perforations and stitching, F Sport steering wheel and gear lever, scuff plates and a black roof lining.
Some of the optional features here include Pre-Collision safety System, Active Cruise Control and Mark Levinson Audio. In addition to the introduction of IS 250C F Sport, the entire IS convertible range will get enhancements in terms of navigation, audio, voice control and Bluetooth systems.
The addition of our eleventh F Sport model reinforces the strength of the line-up. Just as a reminder, Lexus have featured F Sport models across the CT, IS, GS and RX lines, and is going to launch such in the LS 460 and LS 600h.
Source: Lexus