Lexus LF-C2 Concept Returns to Show Little More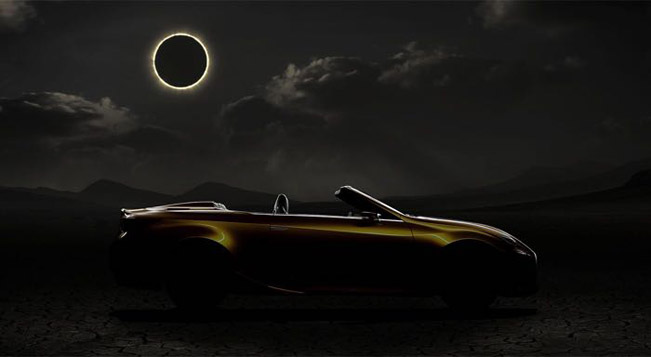 Second teaser of Lexus LF-C2 Concept has been unveiled. The car is going to make its world premiere at the Los Angeles Auto Show on 19th of November. As you can see, the vehicle will offer an open-air experience, making it a convertible variant of the RC Coupe. Why we are on this opinion? Because the side profile of the model clearly shows similarities between both vehicles.
Next to the physical event, the concept will be given a simultaneous on-line global reveal through a 72-hour social media campaign.
What we can also see from the teaser the exciting exterior yellow color, the tight windscreen of the concept, the elegant rear deck as well as an integrated trunk spoiler. Whether the model will be a two seater, we can't say for sure, but it surely does look like this. Note also the protruding nose of the car.
There are no words on other details, especially about the engine or additional technical data. But at this point but it seems that the car could get Lexus RC 300's 3.5-liter V6 unit with 306 horsepower (225 kW) or RC 350h's 2.5-liter teamed up with an electric motor.
Another option is the V8 5.0-liter engine of the RC F, which generates 467 hp (348 kW) and 527 Nm (389 lb-ft). With this engine, we can expect an acceleration time from 0 to 62 mph (0-100 km/h) of 4.4 seconds.
There are rumors that the concept is to become a production model in 2016 or 2017.
Source: Lexus