Lexus Presents LF-C2 Luxury Roadster Concept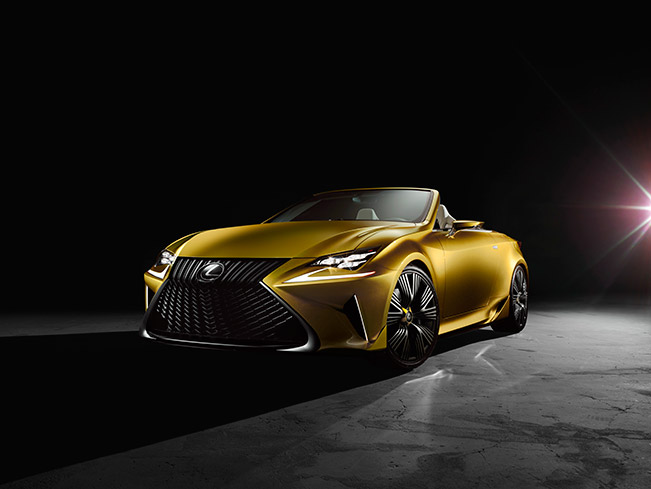 Just hearing the word Lexus tells you what kind of a car you should expect. Precisely, luxurious, reliable, with emotional design and tempting every fiber of your being into buying it. Still though the several obvious unsuccessful attempts of Lexus to create an endurable convertible car (For example, the SC430 which, if we are completely honest, we have to admit that it faded away into oblivion) seem to have prompted the manufacturer into giving it a try once again and working its way to the creation of the Lexus LF-C2 Concept Car.
Debuting at the 2014 Los Angeles Auto Show, the new Lexus LF-C2 concept, a 2+2 roadster design, looks ready for the road. It promises one really exceptional top-down driving experience which, hopefully, will help the car stay among the top vehicles for a long period of time.
The exterior of this beauty has styled edges, planes and curves which enable it to picture a different attitude and appeal when it is observed from different angles and in different lighting conditions. The golden yellow finish of the concept car has been created using a multi-layered paint process which results in projecting a top-of-the-line-product. In addition, the bodylook is completed with triangular LED headlights, indicator lights and vents in the front bumper. The latter transports cooling air to the brakes and help manage airflow to keep the front end stable when driving at high speed. The new Lexus LF-C2 is fitted with five-spoke 20-inch alloy wheels.
The interior offers a spacious cabin with embedded, sporty tone, luxury and a touch of extravaganza all of which fully match the dashing exterior. The dashboard combines a functional simplicity with an appealing and straightforward instrument cluster. There is also a central video monitor controlled by a Remote Touchpad and a classic analogue clock set between the central air vents. The thick, leather-wrapped steering wheel and form-fitting seats add a finishing touch to the attractiveness of the concept car.
Source: Lexus