Eclipse Reveals new Lexus LF-C2 Concept [TEASER]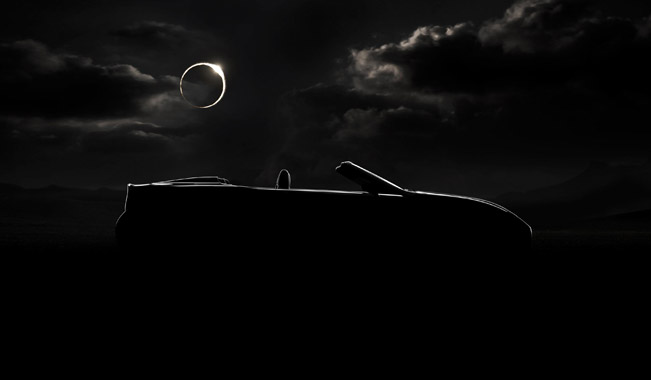 A beautiful picture of Lexus LF-C2 Concept was just revealed. Unfortunately, what we can clearly see is only the eclipse. The car stays under the veil of darkness and slightly lightened up by the moon. It will be premiered at the Los Angeles Auto Show on 19th of November. Lexus revealed that the new concept model is "open-air" and has kept the other details in secret. Next to the physical event, the concept will be given a simultaneous on-line global reveal through a 72-hour social media campaign.
What we can also see from the teaser picture is that the vehicle has a tight windscreen, a very elegant rear deck as well as an integrated trunk spoiler. Whether the model will be a two seater, we can't say for sure, but it surely does look like this. Note also the protruding nose of the car.
There is also another question and it is: will this roadster be an updated convertible version of previously shown concept with a hard-top on. Just like the unique LF-LC concept, which we haven't seen for a while.
As a reminder, Lexus LF-LC Blue Concept is a sports coupe concept in lustrous Opal Blue finish. It combines advanced technologies and materials with an organic design. The car pioneered in the use of lightweight carbon fibre and the next generation of Lexus's industry-leading full hybrid powertrain. The "marriage" between carbon fibre and aluminium alloy materials used here results in light body mass.
Another advantage is that these details provide great platform for the next generation Lexus Hybrid Drive system - Advanced Lexus Hybrid Drive. It features a new, high-energy battery pack designed to generate greater power from a unit that is smaller than those used in Lexus's current full hybrid model range. The full petrol-electric system is able to produce a maximum 500 hp (372kW) and this means that this is more power than any other Lexus hybrid.
Source: Lexus