Lexus Shows the Front and Interior of LF-C2 Concept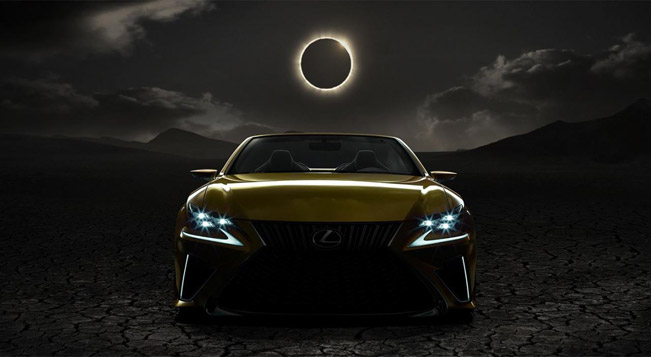 Lexus has dropped two more teaser images of the upcoming Lexus LF-C2 Concept which is about to be unveiled today at the Los Angeles Auto Show. This time the company previews the front and part of the interior, the steering wheel, of the convertible concept. As we can see from the front fascia of the car, it looks much like the RC Coupe. There are also large side vents in the front bumper and shiny grille surround in black. Also visible is that the unlike the RC Coupe, the boomerang LED daytime running lights here extend to the headlights and are connected with them.
The second image, not only shows the three-spoke steering wheel with sensor-controls, but also the entirely digital instrument cluster and the touchscreen display, as well as the blue lighting and metallic accents on the center stack.
The teaser image revealed a couple of days ago showed that this is actually the open-air version of the RC Coupe. We can also see the exciting exterior yellow color, the tight windscreen, the elegant rear deck as well as an integrated trunk spoiler. Note also the protruding nose of the car. Two seater or not, this car promises to be exciting.
There are no words on the engine, but at this point but it seems that the car could get RC 300's 3.5-liter V6 unit with 306 horsepower (225 kW) or RC 350h's 2.5-liter teamed up with an electric motor. The other option is the V8 5.0-liter engine of the RC F, which generates 467 hp (348 kW) and 527 Nm (389 lb-ft).
Is there any chance for production? Yes. The rumors say that the concept will become a production model in 2016 or 2017. Next to the physical event, the concept will be given a simultaneous on-line global reveal through a 72-hour social media campaign.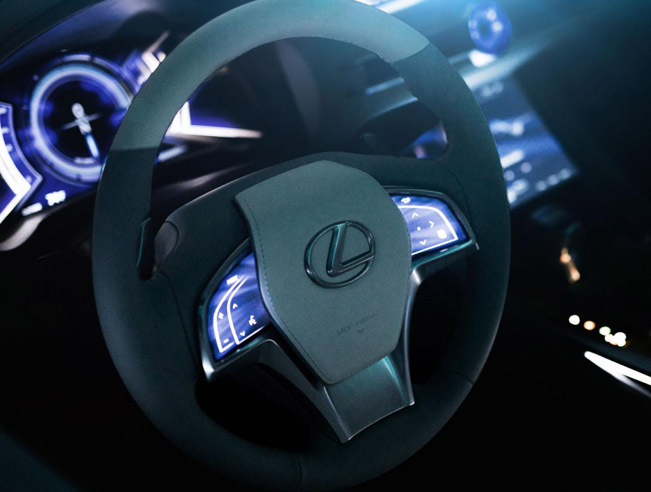 Source: Lexus