2012 Lexus LFA Sportscar Equipped With Nuerburgring Package
2012 Lexus LFA Sportscar is the other car that has just been announced to take part in the Nuerburgring Racing along with Toyota 86.
The car is equipped especially for the racing with a specific Nuerburgring Package. Form this special edition of Lexus, are produced only 50 examples which are already prepared to be sold.
In particular, the vehicle is in orange body finish and includes the contrasting black interior.
But what is more important is that this car is unmatched in its track-focused performance and hand-crafted quality.
As a basis for this model are used the speed and handling of the Lexus LFA. Nevertheless the Nürburgring Package adds further a number of elements which enhance the downforce for sharper circuit performance.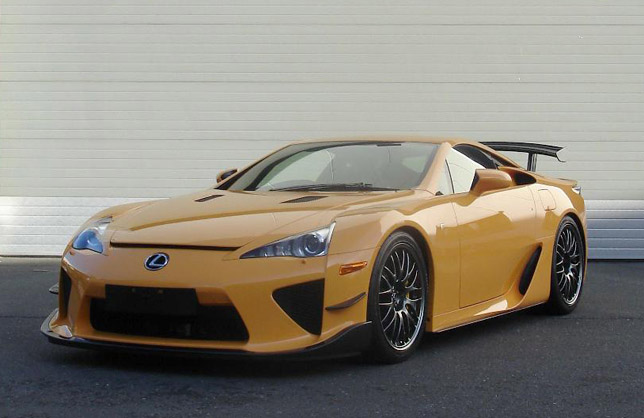 In details, it features a front spoiler made from carbon fibre reinforced plastic, a strong and lightweight advanced composite material, plus special mesh-type wheels with dedicated, high-grip tyres to improve manoeuvrability and stability.
More importantly, the car is equipped with the 4.8-litre V10 engine, form which it draws maxim power of 562bhp (420kW). This means that the LFA accelerates from 0 to 100 km/h in only 3.7-second. The tops speed is 202 mph (325 km/h).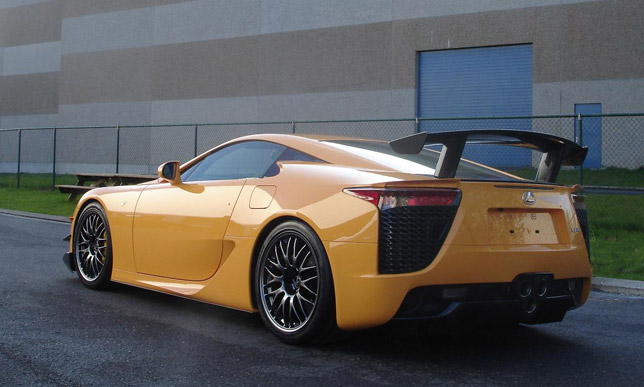 Source: Lexus