2015 Lexus NX 300h SUV To Score Five Stars Via Green Vehicle Guide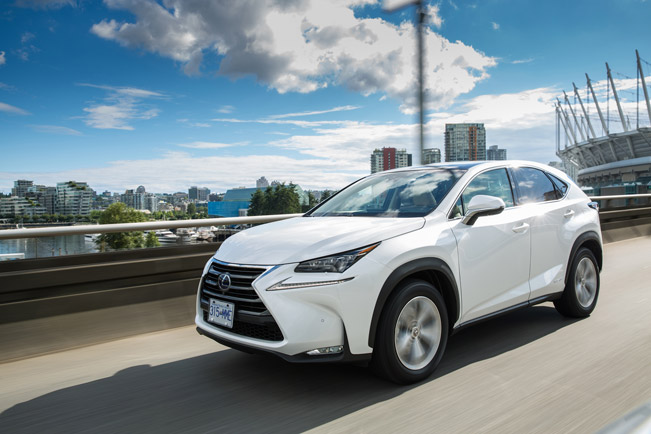 2015 Lexus NX 300h SUV is anticipated to achieve top efficiency. In other words it is expected to score five stars via the current Green Vehicle Guide (GVG). This means that the NX 300h has to consume as little as 5.6 l per 100 km on the combined cycle, while the emissions has to be as low as 131 g of CO2 per kilometer. These numbers for the All-Wheel Drive models are the following: fuel consumption at 5.7 litres/per 100 km, and CO2 emissions at 133 g. Receiving the top ratings will make the NX 300h sitting atop all of its category rivals.
The reason for these numbers is the combination of the efficient 2.5-litre four cylinder Atkinson cycle petrol engine with an electric motors. They both produce 197 horsepower (145 kW) in total. The AWD models will utilize an additional electric motor at the rear. In this way they will form part of Lexus' innovative E-Four AWD system.
This system will make its debut on Lexus RX hybrid models. It will enable the rear wheels to be driven solely by electric power, thus removing the need for a mechanical link to the rear of the vehicle and associated losses due to friction.
Furthermore, the hybrid drivetrains will be coupled with an efficient CVT transmission. It includes a six-step sequential shift with new kick-down transmission logic. Furthermore, the NX will be the first model to be fitted with Lexus's Pre-Crash Safety system and Adaptive Cruise Control as standard.
Other innovations in the NX include a wireless charging tray for easy charging of mobile phones and other devices and the first application of a new Remote Touch Interface with a touchpad control. As an option Lexus has provided the convenience of Panoramic View Monitor, a comprehensive multi-information display, head-up display, blind spot monitor and Rear Cross Traffic Alert.
Source: Lexus