London Philharmonic Orchestra Plays the MINI [VIDEO]
It's nice attend a cultural event every now and then... so we've been told. So here's a performance we found particularly entertaining. It's the London Philharmonic Orchestra's way to send a good luck card to Team GB for the London 2012 Games – the God Save the Queen anthem in car horns. MINI provided the instruments.
Nine musicians in total were involved in this sonorous piece which, when not performing behind the wheel, play wind and brass instruments including the clarinet, trumpet and trombone. Respectively, in the video we can see nine red, white and blue MINI London 2012 edition cars that vaguely represent the Union Jack.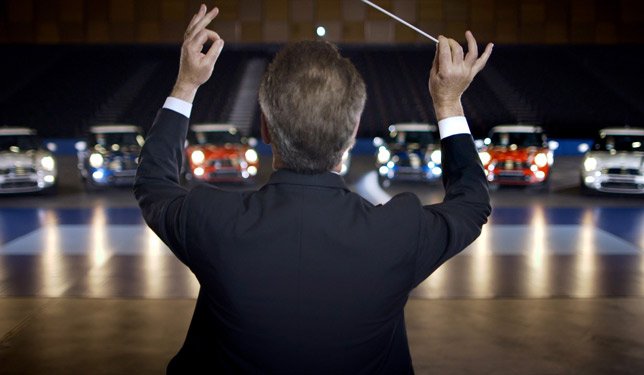 Jochen Goller, Director, MINI UK said, "MINI is best known for highly tuned, sweet sounding engines, so we are delighted to discover that a patriotic harmony can be created with the car's horn. We hope that this rendition of God Save the Queen will help rally Team GB to victory."
MINI is closely connected with Team GB and ParalympicsGB and over the last year and a half the company has organized inspirational events and fun activities with the aim of encouraging the nation to backup the home team's athletes and to demonstrate support.
Source: MINI
Video source: MINI UK via YouTube