2016 Mazda MX-5 is Finally Here!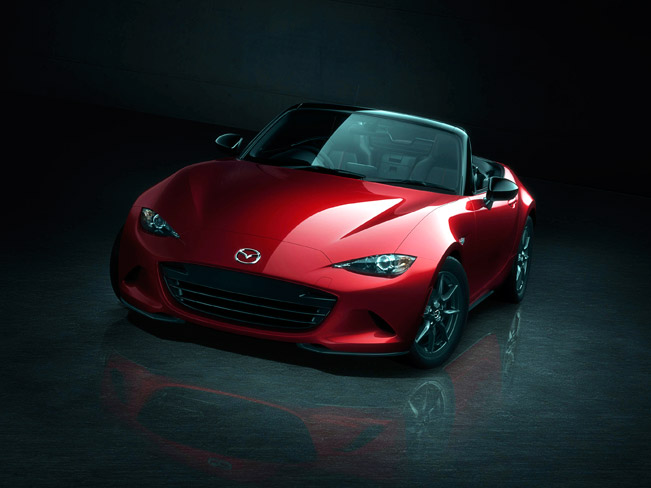 2016 Mazda MX-5 has finally been unveiled. Mazda Motor Corporation celebrated the reveal of its fourth generation MX-5together with fans at events held simultaneously in Japan, USA and Spain. The all-new MX-5, which in Japan is popular as a roadster, adopts both SKYACTIV TECHNOLOGY and Mazda's KODO—Soul of Motion design language. The car will enter the global markets in 2015 and Mazda is promising to reveal more details near launch.
No doubt that the MX-5 is an iconic model. It embodies Mazda's vehicle-engineering philosophy which lies in the pursuit of driving pleasure. The design and engineering of the fourth-gen model stood under the motto "Innovate in order to preserve". In fact, the development team searched for innovations that go beyond simple evolution.
Precisely, in this new Mazda model, the engineers have strictly focused on the environmental and safety sides of the car. However, the 2016 MX-5 still stays true to the model's original aim of offering the pure driving fun of a lightweight sports car. This was achieved via the adoption of SKYACTIV TECHNOLOGY and the refinement of its visual appearance.
Another interesting fact about the new MX-5 is that it is the most compact one of any previous generations and it is more than 100 kilograms lighter than its predecessor. Unfortunately, Mazda didn't reveal much more about this beauty but we are eagerly awaiting more details.
Source: Mazda