McLaren P1: The Air-Slicer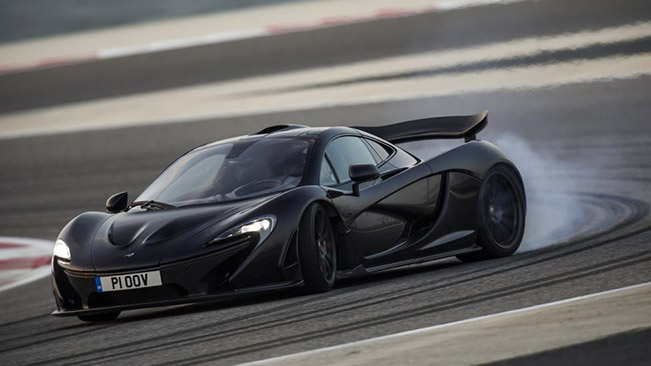 As they say in the video; "For years cars have been basically the same but this really isn't. It's a game-changer, a genuinely new chapter in the history of motoring." This is McLaren P1. It is probably the most mind-blowingly powerful superhero among supercars. It is super economical and fast. Super-fast. In fact, extremely fast. Did I say it was fast? I probably used too many "supers" but one is just not enough when it comes to describing this hybrid monster.
Jeremy Clarkson takes this air-ripping hypercar to Belgium for a super (yes, I did it again) fast lap around the Spa, the longest F1 motor-racing circuit. There he tests the ultimate power of McLaren P1 which excellence springs from the outside as well as from the inside. The glossy black (in this case) body is made from the finest panels which are five in total. The windows' glass is thick only 3 and a half mm. which is 1 and a half mm. thinner than the glass used for every other normal car. I will point it out again. NORMAL car. The wheels are made from military-grade aluminium and the carbon ceramic brake disks are infused with silicon carbide.
What is more, the electric motor and the 3.8-litre twin-turbo V8 petrol engine seem to work in a symbiosis and give a combined output of 903 bhp. As Clarkson says in Top Gear magazine; "Full throttle in a P1 is like Christmas. It's something that you can only use once a year. And even then only briefly, because it actually hurts. When this car accelerates, it beats you up. It hurts your face. It's like Christmas in other ways too. It causes arguments with your loved ones. And it's great."
McLaren P1 is indeed heroically good car partially because it looks like something from some big-budget sci-fi movie and partially because it is so cleverly crafted and made. Observing how it simply slices the air into pieces it is not difficult to notice how this rocket-like car does not move. It rather, slides. On the road and on one's senses too.
To see the full performance, click the following link.
Source: Top Gear via YouTube