Mercedes-AMG High Performance Powertrains Win the Dewar Trophy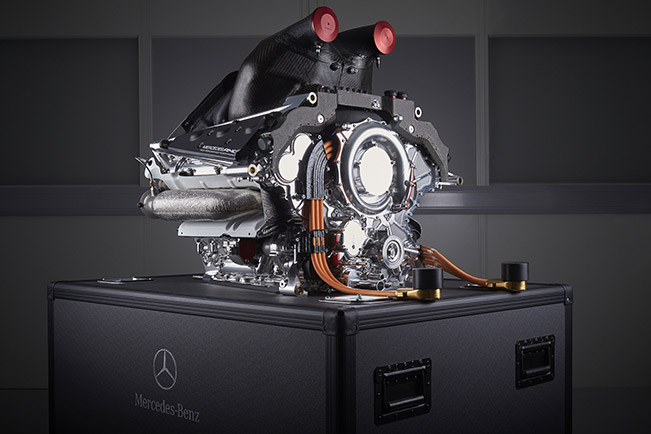 Should Mercedes-Benz be proud? Hell yeah! Mercedes-AMG High Performance Powertrains (HPP), Brixworth, was awarded the prestigious Dewar Trophy which is noted as the most respectable and honorable award in British engineering sector. The award is highly exceptional and of significant importance for The Royal Automobile Club's Dewar Trophy is only given in a moment when according to the Club's experts there are some exclusive candidates who have remarkable achievements in the automotive industry.
The trophy was received by Andy Cowell, Managing Director, Mercedes-AMG High Performance Powertrains, on behalf of the Mercedes-AMG High Performance Powertrains' team. He pointed out that; "To have received this prestigious award for the second time is a fitting tribute to the commitment to excellence within our organisation. Our work in the constantly evolving arena of Hybrid technology has allowed us to explore an exciting new breed of automotive innovations relevant not only to our performance on the racetrack, but also to the everyday motorist."
Mercedes-AMG High Performance Powertrains received the award for producing the best, most profitable, beneficial and efficient powertrains within the new Formula One technical regulations. The Mercedes-Benz PU106A Hybrid power unit has been the most assertive and dominant one this season, gaining the brand a huge success after winning 13 out of 16 races. Wow.
The primary goal for Mercedes-Benz this year was to increase the engine efficient capacity to work from about 29% for the previous normally aspirated 2.4 liter V8 to more than 40% with the new 1.6 liter V6 Hybrid turbo. As it seems, Mercedes really accomplished its aim and once again proved itself to be one of the bests.
Source: Mercedes-Benz